Molecular Medicine and Engineering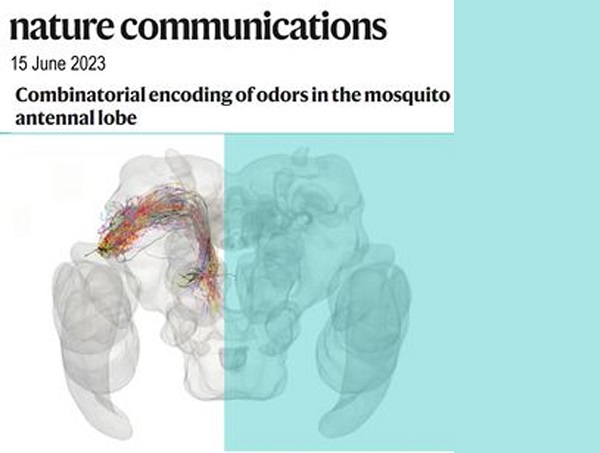 Prof. Nitin Gupta and team in a pioneering study display how individual chemical odorants are perceived and processed by the neuronal circuitries in the mosquito brain. Their results provides a unifying foundation to understand the neural basis of olfaction.
https://pubmed.ncbi.nlm.nih.gov/37322224/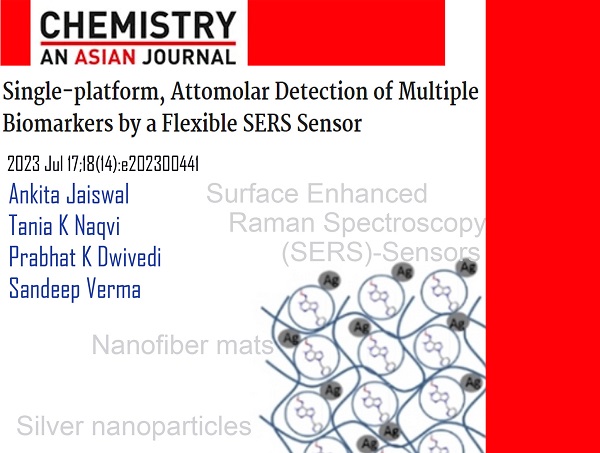 A study by Prof. Sandeep Verma and group demonstrating the fabrication and use of highly sensitive PAN nanofiber and Silver nanoparticle-based SERS sensor for detection of β-Amyloid Peptides for Alzheimer's disease. The study offers potential to develop breakthrough platforms for ultra sensitive and selective detection of multiple biomarkers.
https://pubmed.ncbi.nlm.nih.gov/37243517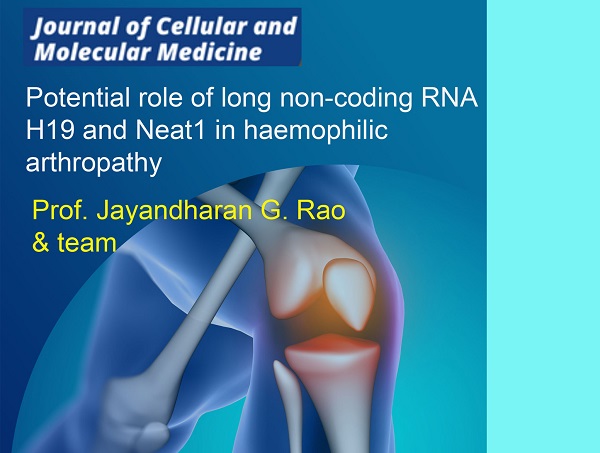 Recurrent joint bleeding in hemophilic patients can lead to a painful condition of hemophilic arthropathy. Prof. Jayandharan Rao & team have identified, using a hemophilia mice model, key molecules that could be responsible for rapid degeneration of joint cartilage. The study opens up possibilities of using these as potential therapeutic targets to check the disease progression.
https://pubmed.ncbi.nlm.nih.gov/37183540/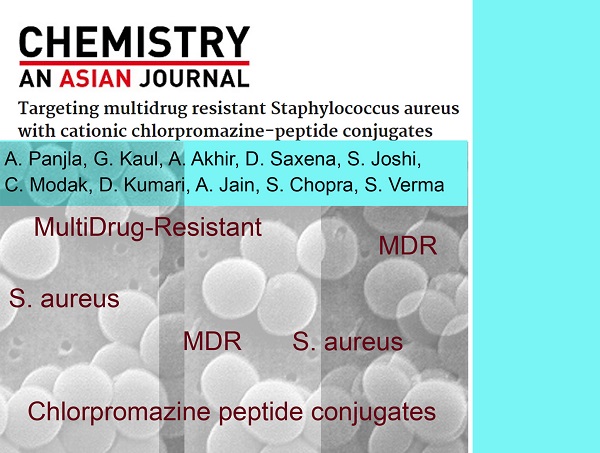 Multi-Drug-Resistance (MDR) poses a serious public health concern; Prof. Sandeep Verma and team in a collaborative effort have come up with a rationally designed cationic peptide conjugate that displays effective antibacterial activity against clinical MDR S. aureus. The study paves way to develop inhibitors for severe staphylococcal infections.
https://pubmed.ncbi.nlm.nih.gov/37071585/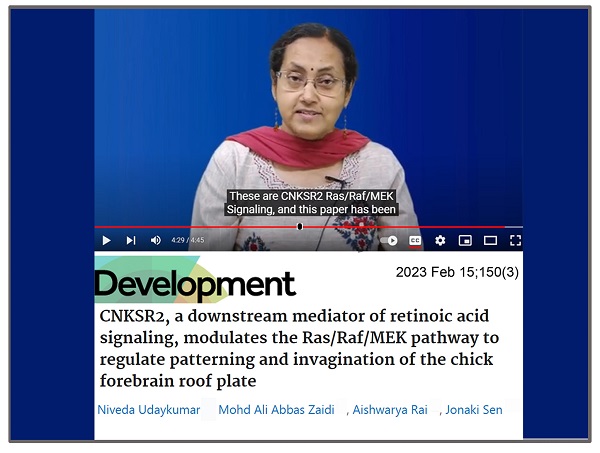 Prof Jonaki Sen talks about her recent study on forebrain development in chick embryo. Prof. Sen discusses how her team identified novel downstream mediator of retinoic acid signaling required for invagination of forebrain roof plate, and how this study could help better understand certain defects leading to cerebral malformation in humans.
https://www.youtube.com/channel/UCjmDrSkNVS_IIZ5k0j6oy-A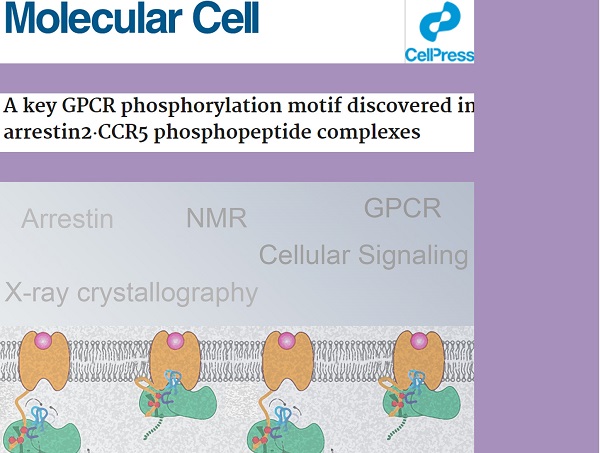 GPCRs represent one of the largest family of cell-surface receptors regulating a plethora of cellular events and biological processes. In a collaborative study, Prof. Arun Shukla & Prof. Stephan Grzesiek, their teams demonstrate how multi-site phosphorylation controls interaction of GPCR or Chemokine Receptor with Arrestin. The study paves for better understanding of the diversity of GPCR signaling and developing potential intervention strategies.
https://pubmed.ncbi.nlm.nih.gov/37244255/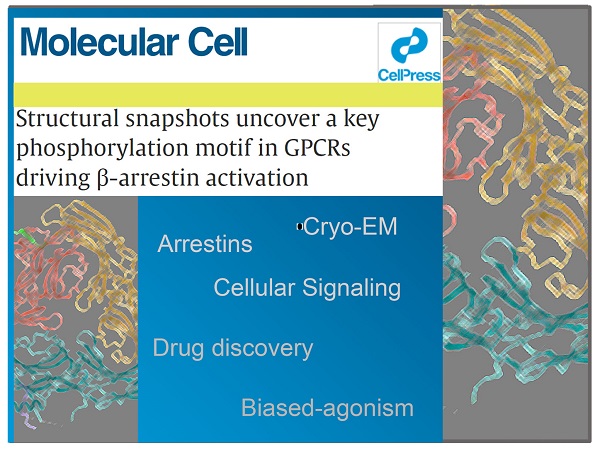 How diverse phosphorylation patterns in GPCRs influence recruitment, activation, & functional outcomes of its interacting partners is key to a comprehensive understanding of GPCR Biology. Prof. Arun Shukla & team, in a seminal study, using Cryo-EM have identified a novel motif in GPCRs that is critical for interaction and activation of its key molecular partner, the beta-Arrestins. The study paves way for design of novel intervention strategies targeting GPCR signalings.
https://pubmed.ncbi.nlm.nih.gov/37209686/
---
Overview
An existing research area at BSBE that encompasses attributes of fundamental biology, translational research and product development comes under the broad theme of Molecular Medicine and Engineering. BSBE currently hosts excellent research programs on cancer biology, gene therapy, chemical, synthetic and computational biology, which are utilizing a broad repertoire of cutting-edge approaches to address frontier research questions in the respective fields. More importantly, there is an unparalleled opportunity for us to expand our already strong footprint in this particular thematic direction by embarking on rapidly evolving, next-generation research sub-themes, and even breaking new grounds with respect to inception of currently lacking ambitious frameworks of interdisciplinary science.
Onco-targeting by precision medicine
One of the existing strengths at BSBE is a world-class program in cancer biology with a long-term goal of developing novel therapeutics, especially for cancers predominatly present in Indian sub-continent. Cancer is a clinically heterogeneous disease manifested by intra-tumoral as well as inter-patient molecular variability.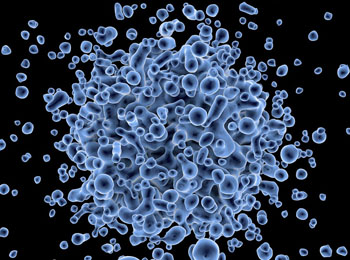 Genome and Cellular Engineering
Another major research strength at BSBE where we have unique edge with a multidisciplinary set of expertise is in the broad theme of molecular therapeutics. For example, the importance of gene and cell therapy for treating disorders with specific genetic defects has been recognized for long.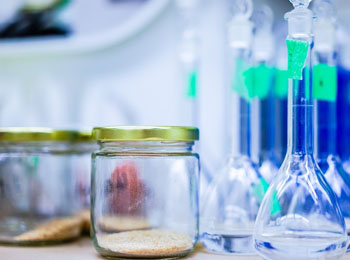 Chemical and synthetic approaches to drug discovery
One more research theme where BSBE faculty are amongst National and International leaders is chemical, structural and computation biology of important drug-targets involved in various types of human disorders.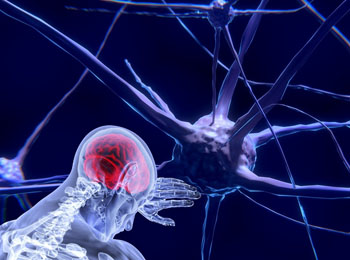 Neuroscience and Neuroengineering
Understanding the brain is the ultimate challenge for the 21st century. Compared to other organs and systems in the body, the brain is by far the least understood. To be successful, neuroscience needs an amalgamation of techniques from multiple disciplines.
Grand Challenge
Overall, we envision that the upcoming phase of our research program spanning the next ten years or so, will involve faculty from the molecular medicine and engineering program from the four thematic areas (Chemical and synthetic approaches to drug discovery, Onco-targeting by precision medicine, genome and cellular engineering and Neuroscience and neuroengineering) to synergize their efforts to develop enabling bench-to-bedside solutions for the treatment of solid tumors (oral, breast, prostate and liver cancer) and neurological disorders. The focus of this initiative will be to develop local healthcare solutions to these conditions, including low cost diagnostics and therapeutics by employing a range of innovative genomic and proteomic analysis, orphan small-molecule and receptor scanning approach and development of synthetic gene/drug delivery systems. Long-term, we expect that this multidisciplinary research initiative in cancer/neurological disorder therapeutics will have a societal impact by
generation of high-quality intellectual property, specialized technical expertise and innovative products that will significantly improve the pace and output of research and development in these fields in India. This will be further supplemented by the proposed post-graduate program in Molecular Medicine and Engineering as an academic initiative of this program, to further train and disseminate this knowledge to the Nextgen leaders. Such a hub of excellence, once established, will seamlessly integrate into the proposed medical school at IIT-K to further drive and promote our vision to be leaders in this field.