MFCEM Connect…with alumni
MFCEM Connect is an initiative to connect with IITK alumni and explore the multitude of possible career options at the interface of biology, medicine and engineering.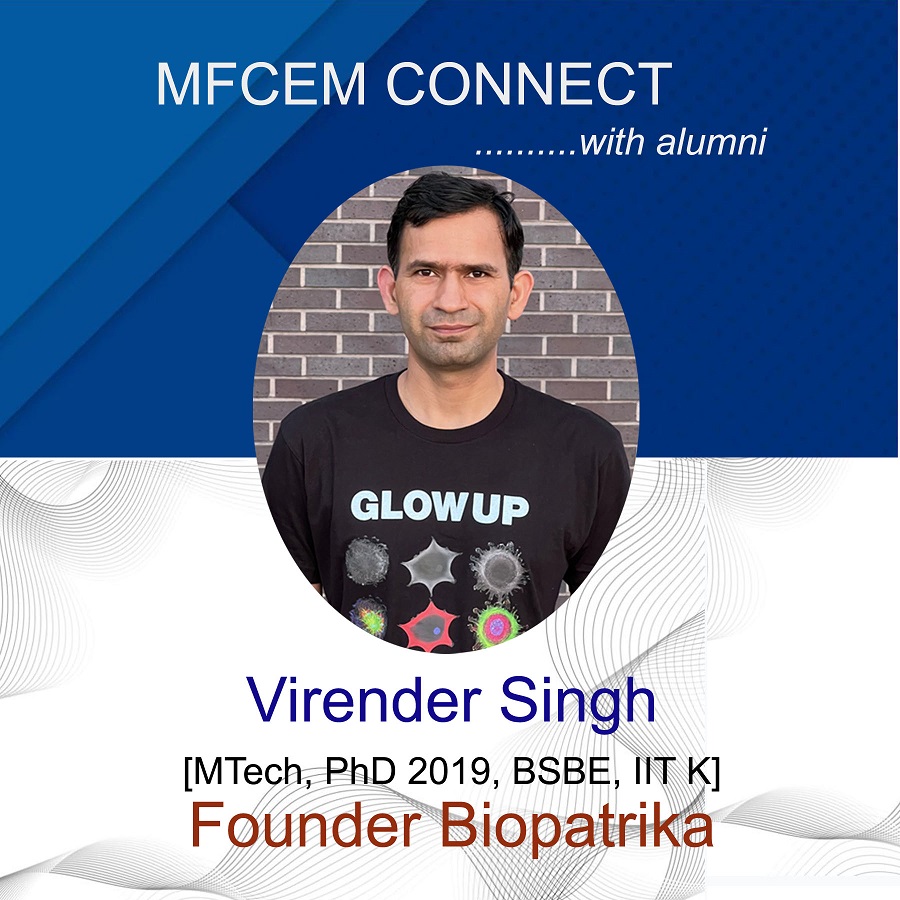 featuring
Virender Singh
[MTech, PhD 2019, BSBE, IIT Kanpur]
Founder Biopatrika
MFCEM: Hi Virender, great to connect. It is wonderful to see you straddle diverse fields with equal ease. You were part of the Biotech industry at one point, then you immersed yourself into research/academics, and with all this you have also managed to keep your passion for science communication on—having launched the "BIOPATRIKA". What motivates you? Is it possible to dabble in more than one activity and do full justice to it?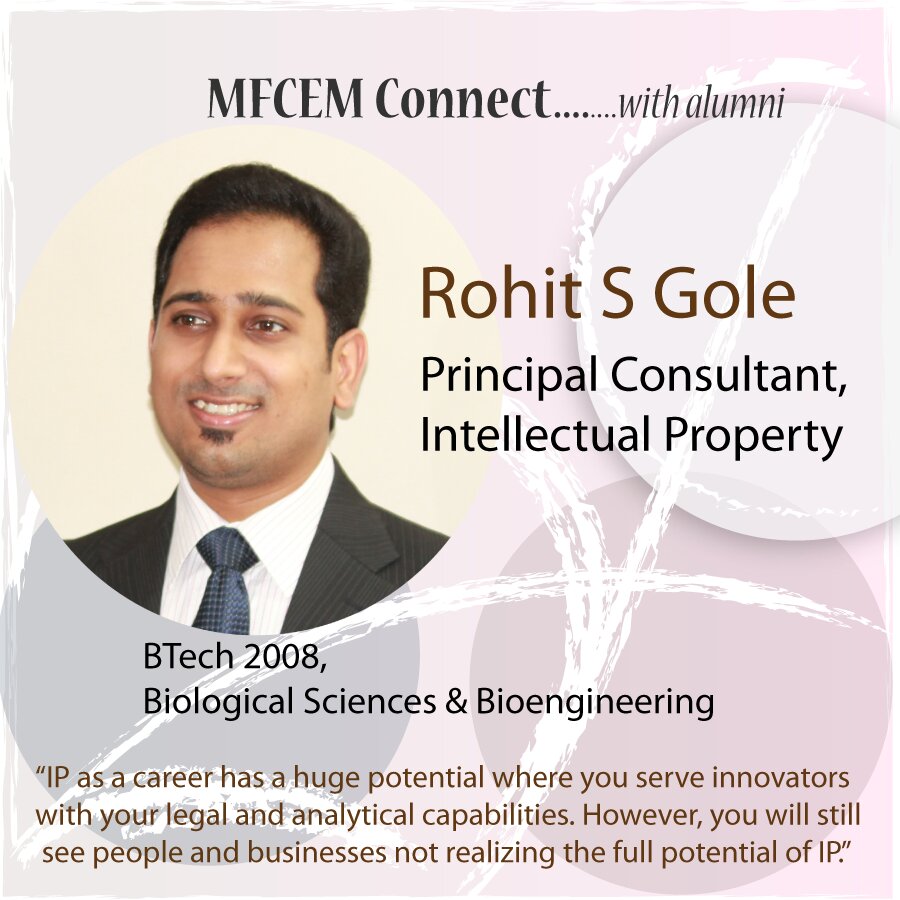 featuring
Rohit Singh Gole
[BTech-2008, Biological Sciences & Bioengineering, IIT Kanpur]
Clarivate, Principal consultant, Intellectual Property.
MFCEM: Hi Rohit! Great to connect!
You certainly have developed an expertise in quite a niche area of technology and patent portfolio development, and patent protection. Did your undergrad training, particularly in biological sciences help you navigate better, or did you also develop the much-needed skills along the way?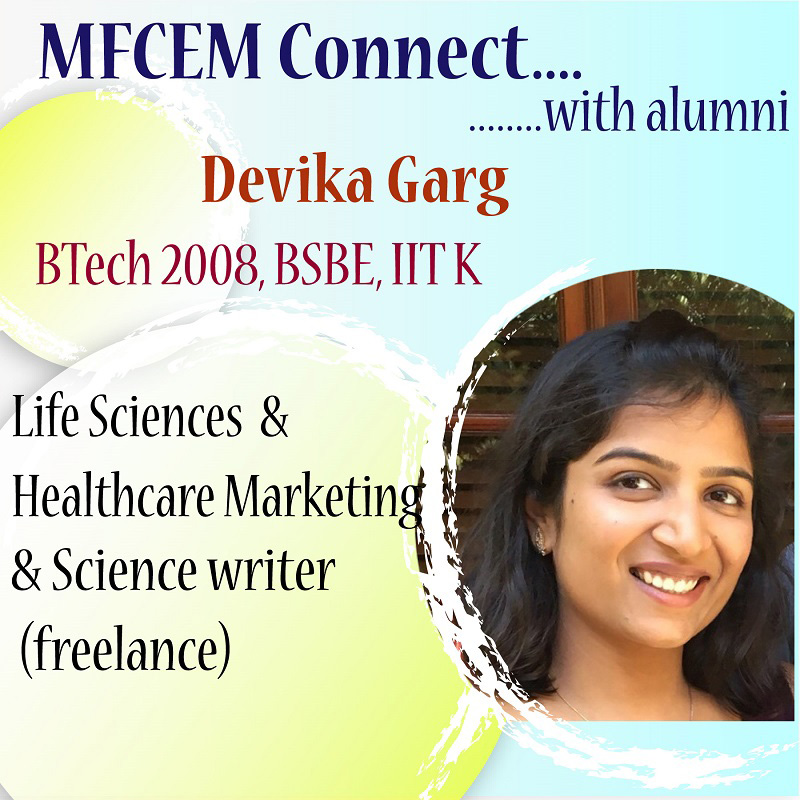 ---
featuring


Devika Garg


[BTech-2008, BSBE, IIT Kanpur]
Life Sciences & Healthcare Marketing || GTM strategy || Freelance Science writer
MFCEM: Hi Devika! wonderful to connect. From being an undergrad at IIT Kanpur to providing a GTM (Go-To-Market) strategy for the Life Sciences industry—did it require a leap of faith, or was it a natural progression?
I strongly believe that you have to really connect with your career choices and in many ways, they have to come from a place of ownership.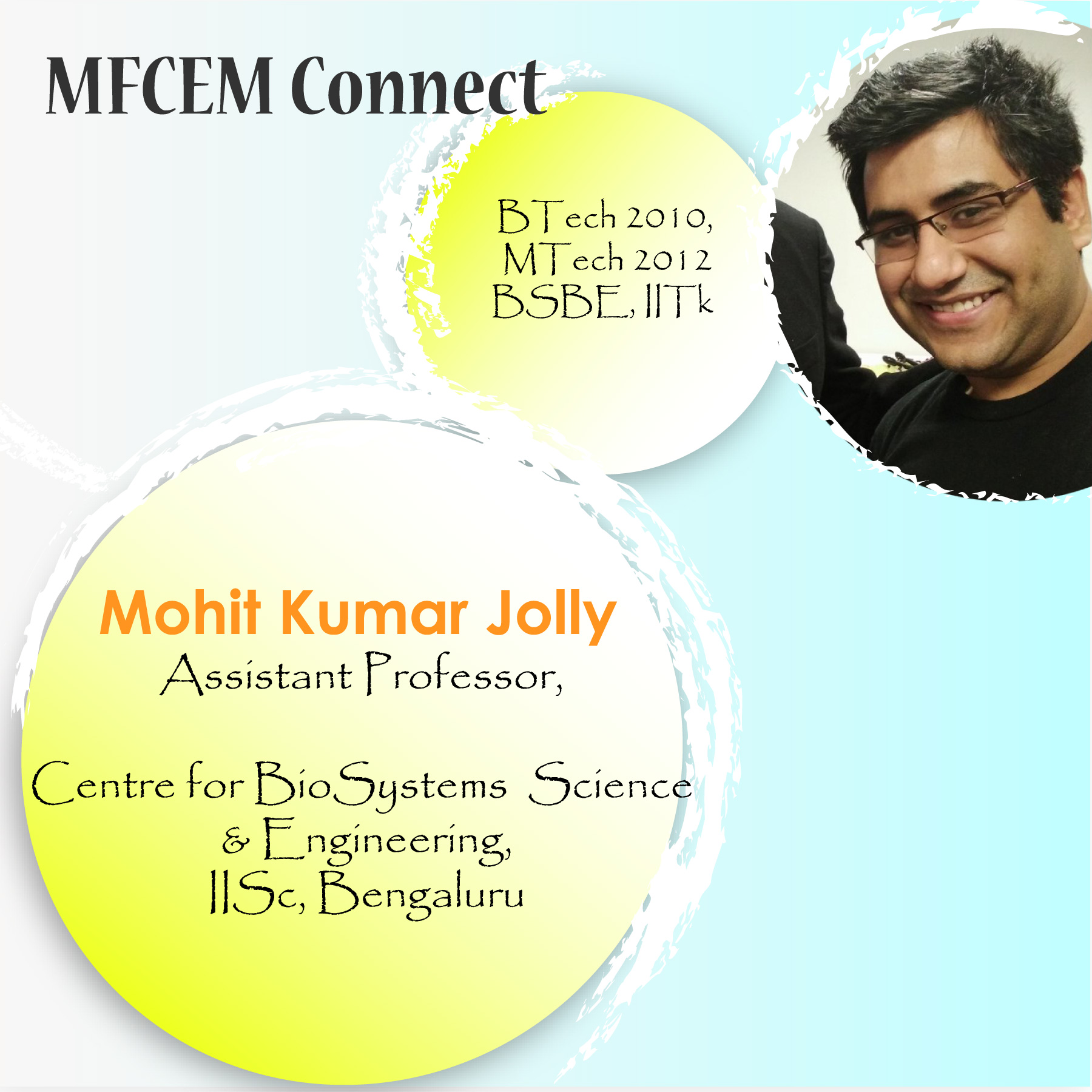 ---
featuring


Mohit Kumar Jolly


[BTech-2010, MTech-2012, BSBE IIT Kanpur]
Assistant Professor
Centre for BioSystems Science and Engineering,
Indian Institute of Science (IISc), Bangalore
MFCEM: Being part of the Academia—was it a natural career path having done your BTech from IIT Kanpur?
MKJ: At IIT Kanpur, thanks to diverse courses in computational/mathematical biology and biomechanics,

The Bhupat & Jyoti Mehta Family Foundation
MFCEM at the Indian Institute of Technology Kanpur is generously supported by the Mehta Family Foundation.