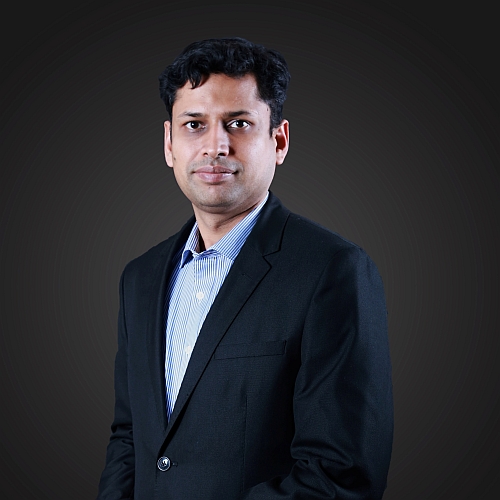 Mr. Rahul Garg (BT/EE/2001)
Mr. Rahul Garg received his bachelor's degree in Electrical Engineering from IIT Kanpur in 2001. He currently serves as the Founder of Moglix, an Asia-based E-commerce company intensively inclined towards B2B procurement of industrial supplies, packing, contract management SaaS, supply chain financing, manufacturing as a service, distribution, and logistics for manufacturing across the spectrum.

After graduating from IIT Kanpur, Mr. Garg worked with lttiam Systems in Bengaluru. He later spent 5 years at Google Asia launching the Advertising Exchange and driving sales strategy. He also served as the Chairman of the Marketing and AdTech community in IAB, Singapore.In 2010, he did his MBA in Marketing from India School of Business, Hyderabad and was awarded ISB Scholar of Excellence for number l rank in his batch. He founded Moglix in 2015 and it achieved unicorn status with a valuation of $1 Billion in 2021. His company was the first B2B commerce unicorn in the manufacturing space.

Mr. Garg has pioneered award-winning products and solutions in the manufacturing and infrastructure industry. Solutions and business verticals started by him have received 32 awards from industry bodies and experts for the innovative solution and impact it has been able to create for the manufacturing sector. The Chartered Institute of Procurement and Supply, Entrepreneur India, Deloitte, Fortune, Business Today, and Business World have recognized his achievement in leadership.

Mr. Garg's achievements as an entrepreneur are driven by his contributions as a technology expert and innovator. He has been a leading technical expert who has contributed to expanding the frontier of wireless technology, networking, and satellite technology. He has authored 9 technology papers in national and international conferences. He holds 16 US patents in the areas of wireless technology, digital networks, and analytics.

Mr. Garg has played a key role in shaping E-commerce and Manufacturing Policy to serve during the lockdown period, as a part of CII's E-commerce and Smart Manufacturing Committees. He has continued with his social engagement and community- building efforts to protect livelihoods throughout the pandemic.

Honoring his stellar contributions to innovation, technology, and entrepreneurship, IIT Kanpur confers upon Mr. Rahul Garg the Distinguished Alumnus Award of 2021.