Distinguished Alumnus Awardee 2020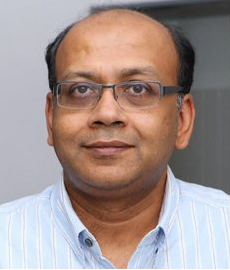 Dr. Subrata Mitra (BT/CSE/1988)
Dr. Mitra is a Venture Capitalist and currently serves as a Partner at Accel since 2008. He was the first investor in CasaOne, Curefit, Flipkart (substantially acquired by Walmart), Juspay, Moglix, Money View, Mu-Sigma, Myntra (acquired by Flipkart), Scripbox, Virident (acquired by Western Digital), WIBMO (acquired by PayU), and several other category leaders.

Prior to Erasmic, Dr. Mitra was the Managing Director of India operations for Tavant Technologies, Inc. Tavant was acquired by a U.S.-based mortgage solutions company in 2004. Dr. Mitra has also served as the Founder of Firewhite, Inc., which was acquired by Ubiquio, Inc., and later merged into Mobile Planet.

Dr. Mitra holds degrees in MS from University of Delaware and PhD from Urbana University, Ohio. IITK conferred upon Dr. Subrata Mitra the Distinguished Alumnus Award, 2020.