Distinguished Alumnus Awardee 2020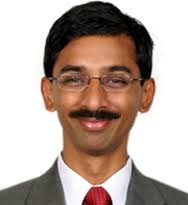 Dr. Ashish Gupta (BT/CSE/1988)
Dr. Ashish Gupta is a well renowned entrepreneur and known for establishing many start-up firms in India and in the Silicon valley. He is currently the Co-founder and Senior Managing Director of Helion Venture Partners. He was inducted as Partner Emeritus by Prime Venture Partners in August, 2020.

Dr. Gupta's entrepreneurial journey began in 1996 by Junglee. Junglee developed web data integration technology for comparison shopping. He was the VP in charge of engineering and operations, helped in fund raising as well as strategy as a member of the Board of Directors. Junglee was later acquired by Amazon.com for $230M in 1998. In 2000, Dr. Gupta co-founded another pioneering company, Tavant, a software solutions company specializing in mortgage lending and manufacturing. The company currently has over 3,000 people between its Bangalore and Noida locations. His exceptional entrepreneurial skills made him start a venture firm in India, Helion. He co-founded it in 2006 with about $140M from top university endowments and investors. The firm has raised a total of $600M to date. Helion was the first investor in several India Internet companies. The companies Helion has invested in have created over 50,000 jobs in India and contributed to the creation of the Indian startup ecosystem through infusion of money and mentorship.

Independent of Helion, Dr. Gupta has been involved personally in many technology start-ups in India. He is among the first few investors in India-based technology companies, starting in 1999. He seed funded Daksh in 2000 and joined its board; eventually Daksh grew to 20,000 people and was then bought by IBM. Companies that Dr. Gupta has invested in have created over 30,000 jobs in India. Dr. Gupta has mentored several hundreds of technology entrepreneurs and about ten new venture funds over the past twenty years. He has six patents to his name. IITK conferred upon Dr. Ashish Gupta the Distinguished Alumnus Award, 2020.
Awards and Honors


Recognized as one of the 50 notable alumni of IIT Kanpur on its Golden Jubilee Year celebrations.
President of India Gold Medal, 1988 IIT Kanpur (awarded to the valedictorian of the graduating class).
National Talent Scholar 1982-1988 (awarded to about 250 students nationwide annually).