Distinguished Alumnus Awardee 2020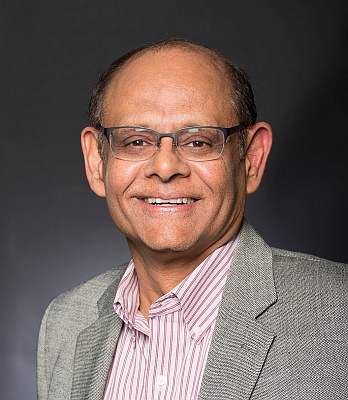 Dr. Anand Jagannathan (BT/EE/1974)
Dr. Anand Jagannathan is a five-time serial entrepreneur and is currently active as a start-up/angel investor and advisor. His portfolio of companies range from Artificial Intelligence-based companies in security, insurance, support intelligence; Technology intensive companies in clinical workflows, cloud security; Agriculture Tech companies in fungi, robotic planting; Quantum Computing, Block Chain and many more areas.

An experienced founder, CEO and technologist, Dr. Jagannathan was one of the first Indian-Americans to launch a successful IPO (Initial Public Offering) company, founding Banyan Systems (BNYN) in 1983. Banyan was a leader in enterprise networking and the solution of choice for Fortune 1000 companies. His second IPO company Responsys (MKTG) pioneered Software as a Service (SaaS) in 1998, emerged as a leader in interactive digital marketing and is now part of Oracle. Dr. Jagannathan's other companies led innovation in workflow automation, online shopping and social media marketing. They have received several accolades including 'Top 25 start-ups' from Fortune magazine and 'technology genius' from the shopping network.

Dr Anand Jagannathan did his B.Tech degree in Electrical Engineering from IIT Kanpur in 1974. He did M.S. and Ph.D. from Rice University and was recognized by the University for his Entrepreneurship; he was the CFO and President of IITK Foundation, co-chair of IITK Golden Jubilee Celebrations in the Bay Area in 2000, and was selected as the Distinguished Alumnus of the West Coast Chapter, USA. He has three patents to his name. IITK conferred upon Dr. Anand Jagannathan the Distinguished Alumnus Award, 2020.
Awards and Honors
Distinguished Alumnus Award, 2020, IITK
Featured as an alumnus entrepreneur by Rice University in 2019.
Won the Homi Bhabha National Debate on "Climate Change", LBS National Academy of Administration, 2012.