Over the years, the Institute has earned respect and distinction stemming from sharp and serious academics it practices, an inspiring environment, and creditable performance of its alumni, spread worldwide. Individual and personalized research has evolved quite well and persons of eminence populate its faculty. Publication statistics are impressive and citations are noteworthy. The culture of seeking competitive funding from national and international bodies is well in place.
We aim to take on grand challenges. We also aim to serve the nation even better by offering insightful advice in a more effective manner. These are aims that we work towards through actions based on discussions and consultations.
The Office of Dean R&D primarily facilitates the conduct of sponsored research of its faculty. It plays a supporting role in creating contacts with the real world and promotes faculty research through a variety of publications. Enabling an ambience for technology development and patents is a priority. Much of its activities are fully described in its website.
The Office of R&D takes upon itself the responsibility of creating a work place towards which the best talent would migrate naturally. It enables pooling of skills and resources, creates strategy, and helps overcome systemic limitations, so that the Institute can be counted among the best in the world.
Syndicate Bank Entrepreneurship Research & Training
---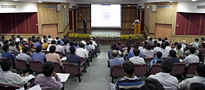 Facilities
---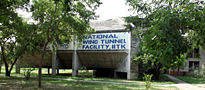 ---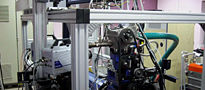 ---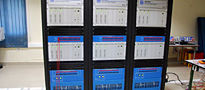 ---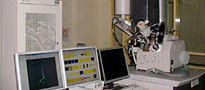 ---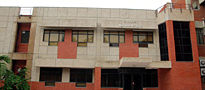 Nanoscale Imaging Facility
---
See all
Statement
---
Mission: A structured interaction with the Industry
Industries need solutions to their problems, several of which an academic Institute like IIT Kanpur, with a strong ecosystem of research and innovation, can provide. In addition, the high quality research and innovations at IIT Kanpur need to be commercially exploited which the industry can facilitate. IIT Kanpur has had and continues to have a good collaboration with the industry. The current level of engagement with the industry makes evident the rich ecosystem at IIT Kanpur.
There are various platforms for collaboration, such as contract research, development and consultancy, faculty exchange between Industry and IIT Kanpur, student projects and associated activities, industry assisted courses and courses for industry. The office of the Associate Dean, Industrial Collaboration (ADIC) strives to provide a structured interaction of IIT Kanpur with the industry.
The website provides the information on the various facets of industry interactions of IIT Kanpur.
For any further or specific information, or any suggestions, please contact:
Associate Dean, Industrial Collaboration
E-mail: adic[AT]iitk.ac.in
Tel: 0512-259- 6632
Statistics
---