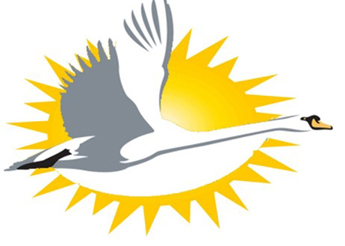 UAV's have recently attracted significant amount of attraction due to their wide spread application. Be it reconnaissance, surveillance, mapping or rescue missions, UAV's are indeed proving to be a versatile and cost-effective solution. This has resulted in a lot of research effort being put into making UAVs more and more robust and increasing their efficiencies in terms of range, power consumed, endurance etc.
Utilizing solar energy to power vehicles is another call of the hour. Keeping these two in mind we, at IITK, are working to develop solar powered UAVs. MARAAL is the project under which development of indigenous solar powered UAVs is taking place.
MARAAL-1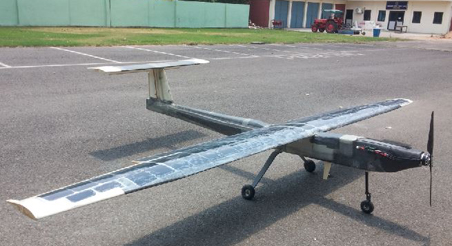 MARAAL-1 is the first Indian solar powered UAV. It is a low-altitude long endurance solar-electric powered UAV which increases the endurance with the additional usage of solar cells in combination with batteries to power the UAV.
It has completed several successful test flights starting with its maiden flight on 1st Feb 2016 to help researchers gather useful real-time flight performance data.
Specifications
Weight--16 Kg
Power Required to Cruise--210 Watt
Solar Power Extraction--170 Watt (Avg, 1st March 2016)
Service Ceiling--500m AGL
Endurance--11 Hrs
Gliding Ratio(L/D)--18
Payload--5 Kg
MARAAL-2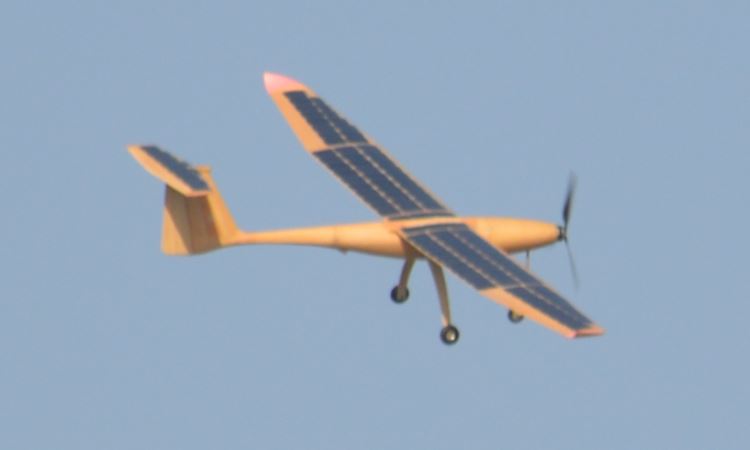 MARAAL-2 is a medium altitude, long range (up to 200 kms), fully autonomous and mission programmable, solar powered UAV. It offers ultra-long endurance and quiet operation. This has larger area for solar power extraction than MARAAL-1 and the trim drag is minimized with improved design. The solar power extracted during the cruise in good sunny condition was recorded much more than the power required for cruise (maximum range conditions). The ground control station console is functionally interchangeable and allows highly interactive mission planning and re-tasking.
Its main features include:
Fully solar powered
Optimised for extraction of maximum solar power
No trim control deflections
Modular
Fully autonomous operations with pre-set patterns
In-flight destination update capability
Ruggedized and expandable Ground Control Station
Low IR and Radar signature
Optimized aerodynamics makes this power efficient
Intellegent power management system
Less complex assembly allows very low MTTR
Can perform uninterruptedly without any service
Night landing
Specifications
Weight--12 Kg
Power Required to Cruise(maximum range)--160 Watt
Solar Power Extraction--245 Watt (Avg, 5th March 2017)
Service Ceiling--1000m AGL
Endurance--18 Hrs
Gliding Ratio(L/D)--20
Payload--7 Kg
TEAM
The key person behind development of MARAAL UAVs is research scholar Vijay Shankar Dwivedi who is doing this as his Ph.D work and led the design & development of these under valuable guidance of Prof A. K. Ghosh. Aero modeller Amulya Adamane has worked tirelessly on physical design & fabrication. He has also provided his valued support as test pilot during the testing phase. The important names associated with the project are:
Prof. A. K. Ghosh
Prof. Deepu Philip
Amulya Adamane (Advisor)
Vijay Shankar Dwivedi (PhD Student)
Prashant Kumar (PhD Student)
Ramkumar (Technician)
Shubham (Technician)
Sunil Yadav (Technician)
Sachidananda (Technician)
Contact person: Vijay Shankar Dwivedi
Mobile: +91 8574469400