Only 10 minutes to go before the store closes. 3 out of 4 cash counters has already winded off. I was just rushing through the rows stacked with plethora of labels, colours and most importantly the discount tags! Half of the store lights are already put off. It must have been a long day for the staff also. It was the annual sale for this store having its outlets across all major cities of the country. But I was late to arrive.
My trolley was rolling down the ails as a villains car would steer down the bumpy roads in a typical movie. As I was hurrying I suddenly stopped as my sight went by the v-shaped tees. "Oh God! I came here for these only…" But where is the discount tag? I could not find one. After lot of toppling and doppling I decided to call one of the staff members. "Check the section and the rack where you found it lying. They all have a common rate of discount being offered," told me a friendly looking staff member.
I rushed back immediately. Oh. Unbelievable discount. To my delight the store offered 75% discount. I put in two sets in my trolley. Should I give it a try or not, i asked myself as i walked towards the only open counter. No. I don't have time. The store will close any moment from now. And I don't want to miss it. But what if the size doesn't fits in? My mind argued. Hmmm… Let me do some mathematics. I'm getting 6 tees at the price of 2. Even if the tees doesn't fit well, I can satisfy my 6 pals with surprise presents!
"Bhaiya! Jaldi se checkout kar dijiye. Bill kitna hua bta dijiye, maine inhe 75% discount section se liya hia!" He grabbed the packets and swipped them over the red blinking lazers. Beap and a tu-tu-tu sound and I'm done. Yippy. No one can take away them from me now, I had a sigh of relief. I recieved the white coloured rectangular bill detail. Wait, there must be some mistake.
"Bhiaya. Fir se swipe kijiye. You forgot to put the discount!" I said.
"Sir! I don't have to put any information. It is all build in."
"Yes. I understand that. But I took it from the 75% discount row," I tried to made him understand.
"But the system is not showing discount, sir. You got some mistake."
"What mistake? I'm not stupid. Don't try to cheat me." I got a little angry. How could all my effort and hustle go in vain. After all my 6 pals are going to get affected.
"Sorry Sir, I cannot help you with this," he requested.
"Where is the section manager… Let me prove you. He told me to check price under the section.." I turned towards the area where I saw him the last. After a little searching, I got hold of him. "Come along with me, tell that person at counter. He is not understanding that it is a discount item."
"Sir. If the machine is not showing then, you won't get a discount."
"What do you mean by 'I won't get'. You can't cheat a customer like this," I shouted.
"But sir, sometimes customers themselves put them on wrong shelves. It is normal," he told.
I rushed back to the counter. "Look I don't want to purchase anything from your store. Rehne dijiye. I'm a business student. I'll make sure you guys get proper penalty. You can't break an agreement like this." I quickly walked away without waiting his response.
Next day I spend researching the legal aspects of the offerings made in the malls like this. Where the offerings are made out on shelves with price tags. "Does it forms an agreement?" was the main question to be answered. Because if once I prove that it is an agreement, I can obviously claim a damage from the party in lieu of breaking the agreement. I came across some interesting findings.
Understanding the Self service store model legally

Customer puts the stuff he intend to buy in the trolley he carries and moves along the rows where products are displayed along with he price labels. Customer has freedom of selection and choice. Once the product is taken to the counter and money is transferred. So it is important to understand where does the selling takes place in this kind of format.
Is product at display 'an offer' or merely an 'invitation to offer'?
Because if it is mere an invitation to offer, then the store is free to refuse the customer from buying on several grounds. Primary being the price and quantity on display that may be claimed to be put wrongly by mistake!
Whether an agreement had arisen?
For agreement to come into being the last act must be an acceptance by both parties. Acceptance can be made only to the 'offer' not the 'invitation to the offer'. If a communication merely solicits or invites parties to make an offer, is an invitation, not an offer itself.
The sectioning of the floor and the discount tag and categorisation is primarily meant to ease the process offering. The final agreement takes place only at the cash counter where exchange is made. So the price modification/alteration and quantity check may be placed by the store at the cash counter. Since, it is the actual place where final transaction is being made.
So the customer cannot claim damage in case the price of item doesn't match the section from where it was taken from. Simply because it is a communication, and as rightly pointed by the staff member in my case, other costumer could displace items from their original shelves. It would not mean that the price of the product would change, merely by its position!
Interesting classic cases on same problem (available on wiki):
1. Pharmaceutical Society of Great Britain vs Boots Cash Chemists Ltd., 1953
2. Lefkowitz vs Great Minneapolis Surplus Store, Inc, 1956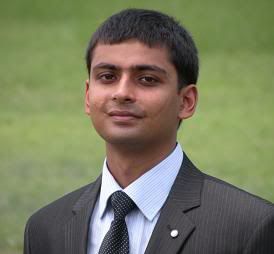 Mukul Joshi
MBA Batch 2013
Reference:
'Legal Aspects of Business', Akhileshwar Pathak, 4th Edition, TMH, 2010