Looking for events/sessions being organized by Counselling Service IITK?
Well, this section may come handy. Click here
About Us
We understand that you want to gain as much from your time at IIT Kanpur as is possible, both academically and socially. The Counselling Service strives to ensure the welfare of the students by providing them emotional, academic and financial assistance. By looking after your well-being, the Service tries to ensure that IITK is not just an institute, but a home away from home for you. The Service consists of a team of professional counsellors and a dedicated group of student volunteers and faculty advisors working in two primary arms: one concentrates on acclimatizing the freshmen to the new environment, and the other deals with mental health issues of the students.
Emergency
Emergency contact details and instructions.

FAQ
Answers to frequently asked questions.

Request a Remedial
Request a Remedial class for any subject that you are facing problems in!

This Fall, Counselling Service brings you a 5-day event 'Hakuna Matata' wherein we will be organizing events and activities each day, both offline and online, for the community.
Stay tuned to know more!
Dates : 08/10/18 - 12/10/18
"Hakuna Matata! What a wonderful phrase
Hakuna Matata! Ain't no passing craze
It means no worries for the rest of your days
It's our problem-free philosophy
Hakuna Matata!
Hakuna Matata?
Yeah. It's our motto!"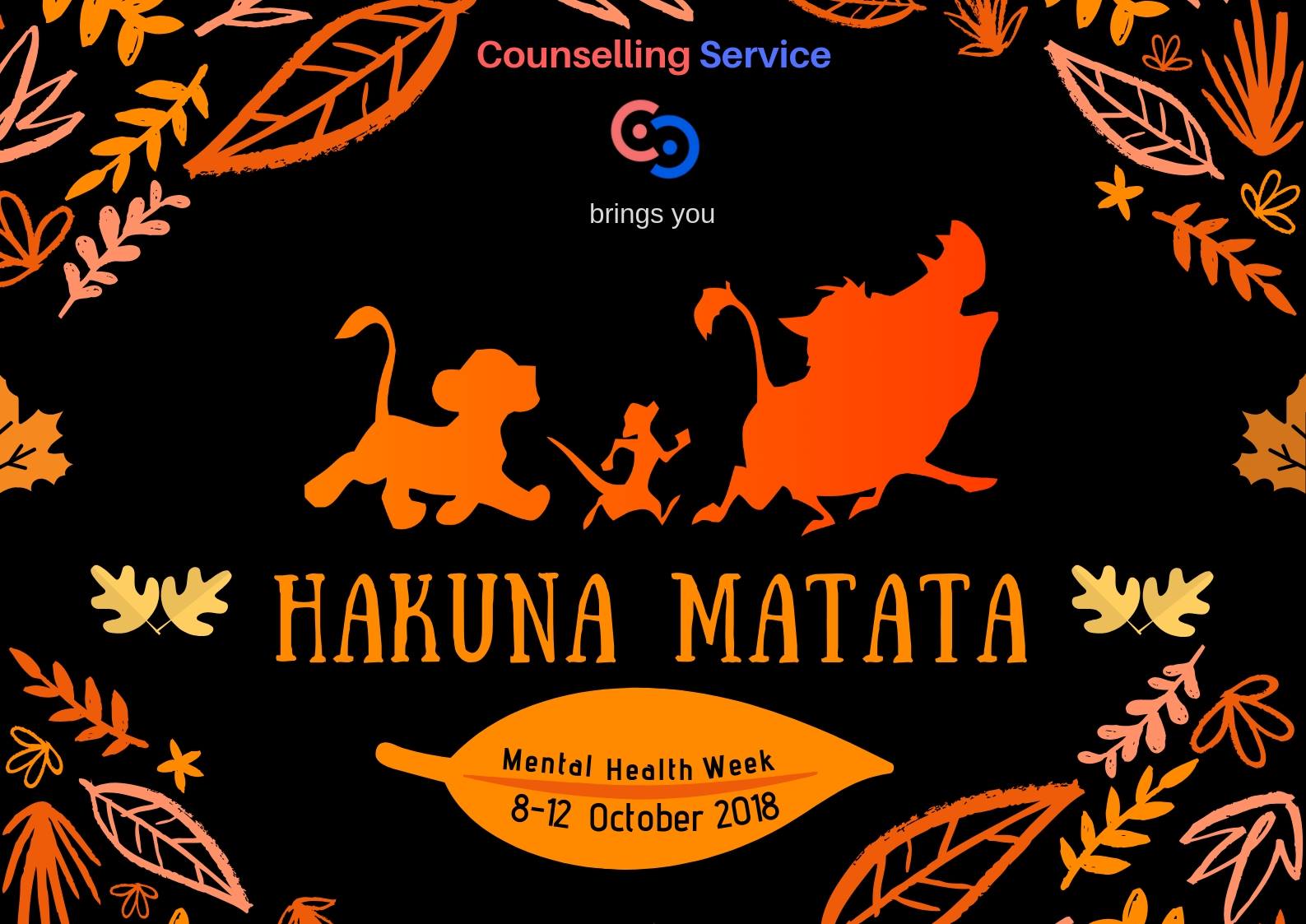 The Perks of Being a Wallflower is a 2012 American coming-of-age drama film-based on Stephen Chbosky's 1999 novel of the same name.
The film is about a socially awkward teen Charlie (Logan Lerman) who is a wallflower, always watching life from the sidelines, until two charismatic students become his mentors.
Free-spirited Sam (Emma Watson) and her stepbrother Patrick (Ezra Miller) help Charlie discover the joys of friendship, first love, music and more, while a teacher sparks Charlie's dreams of becoming a writer.
However, as his new friends prepare to leave for college, Charlie's inner sadness threatens to shatter his newfound confidence.
IMDB Rating : 8.0/10
Movie : The Perks of Being a Wallflower
Venue : OAT
Date/Day : 9th October, 2018 / Tuesday
Time : 9:00 PM
The IMDB link to the movie review - https://www.imdb.com/title/tt1659337/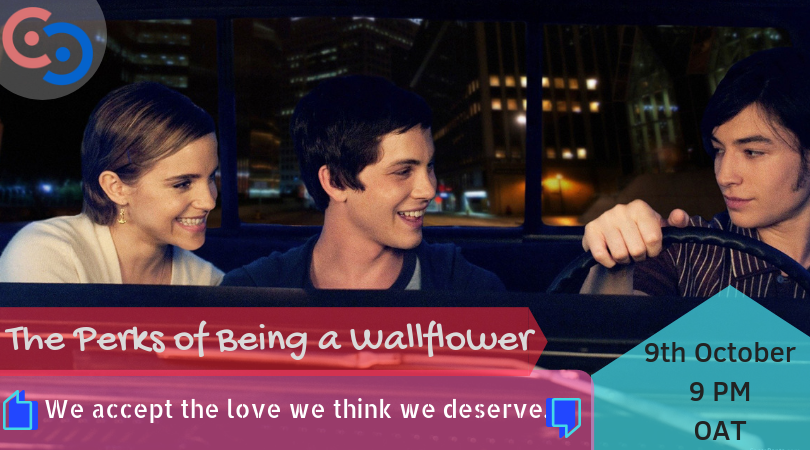 Counselling Service strives to ensure an easy transition of freshers from life at home to the campus life. We also try to reach out to the students in distress and provide academic assistance.
The role of Student Guide in guiding the freshers in their first year is quintessential and paramount in working of Counselling Service, and it cannot be overemphasized.
The friendship and bond between SG (Baapu/Amma) and counselee is often a lifelong one.
This Mental Health Week, we wish to celebrate and cherish the SG-baccha/bacchi bond by family photo (with SG and bhai/behen).
Steps are simple:-
1.Post your IITK family photo (with baapu/amma and all your bhai/behen) on facebook with hashtag #AlwaysAnSG.
2.Tag all the members in the photo, and nominate your SG to upload his/her family photo, and continue it up the family tree!
Let us celebrate the family bonding!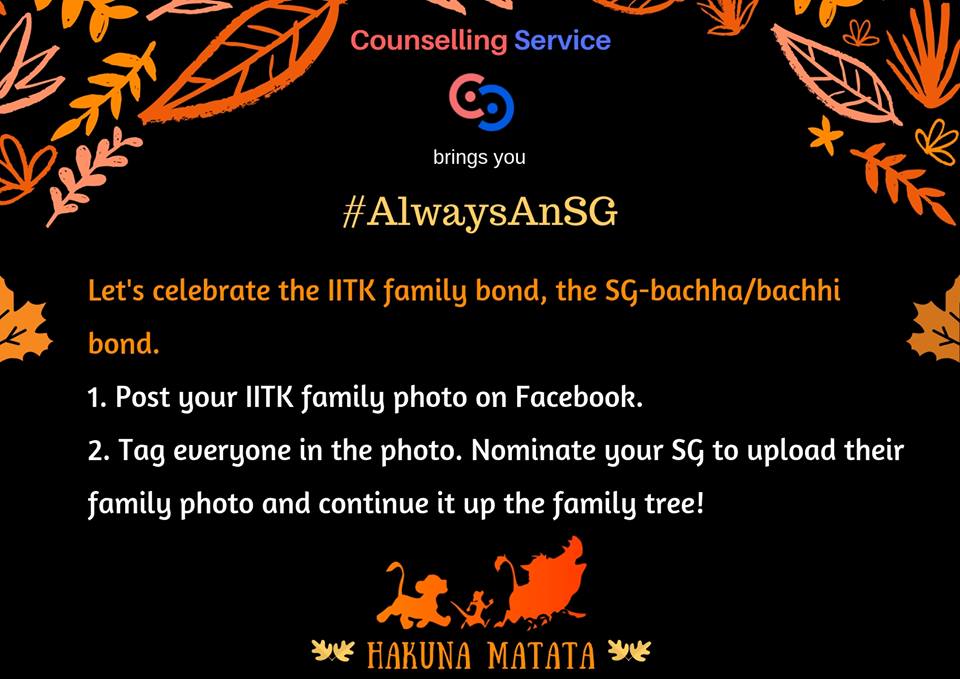 When: Every Thursday (4PM-6PM)
Where: Health Centre
With: Dr. Rohan Kumar (Regency Hospital) and Counselors (Counselling Service)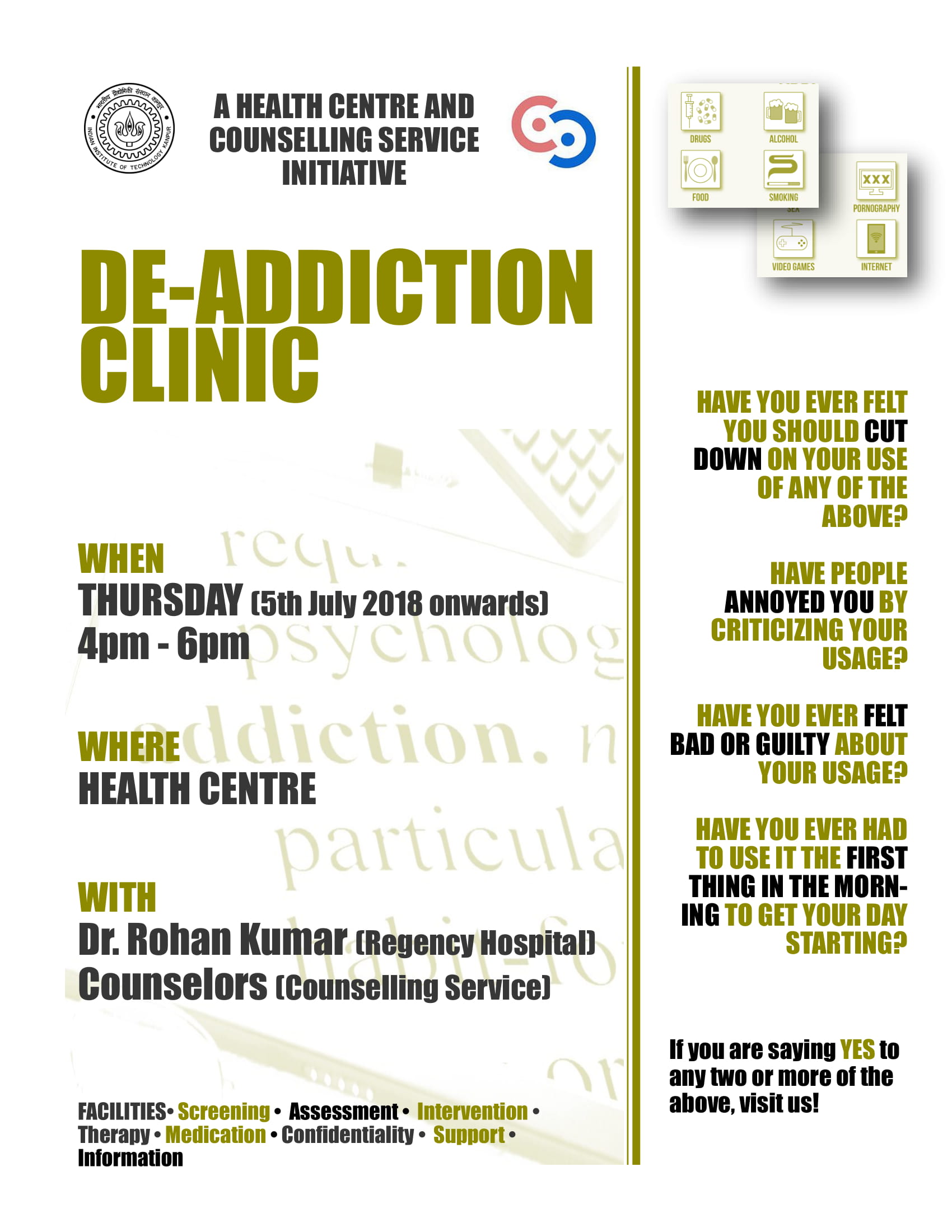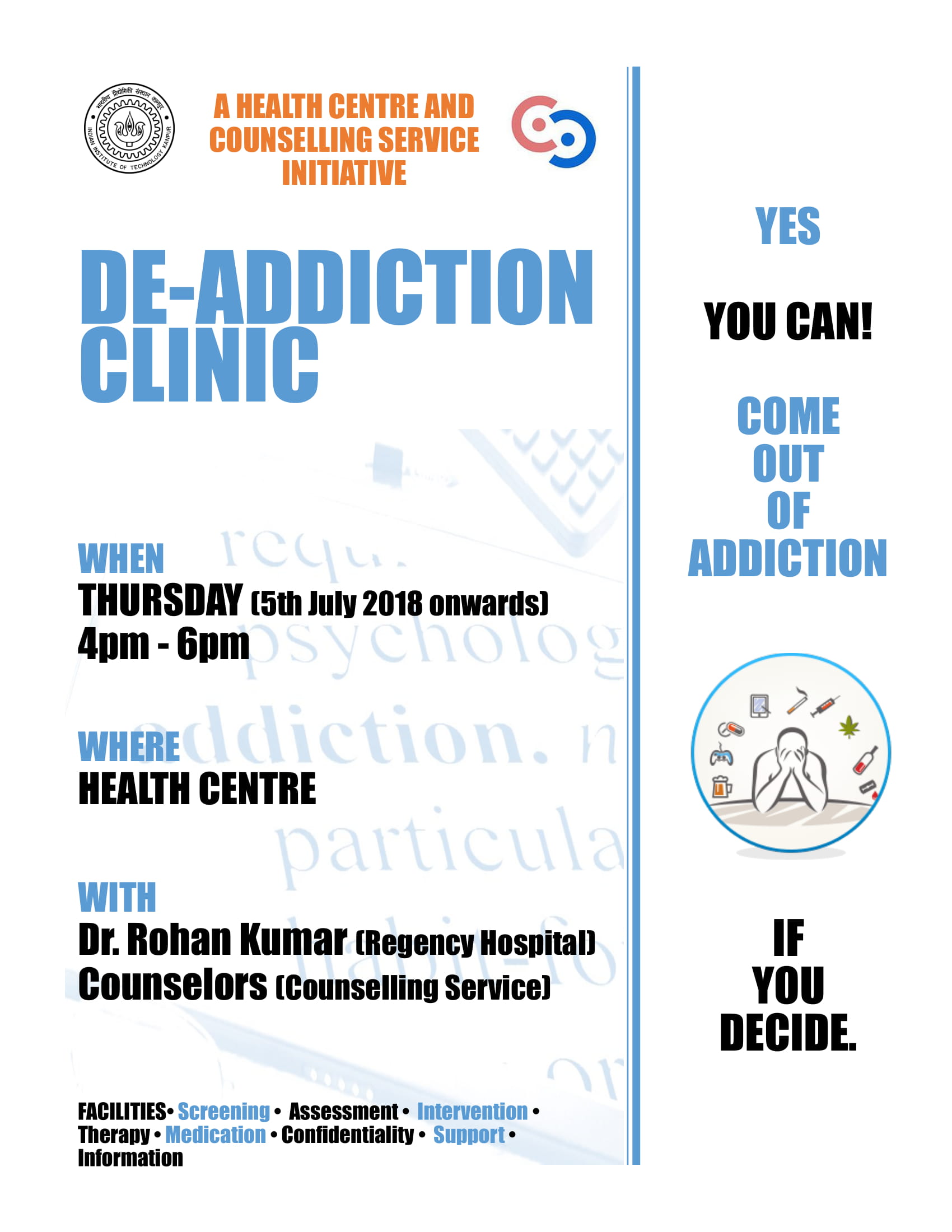 College is a place to enrich both one's personality and academic capabilities. In the midst of the academic pressure during regular semesters, it is difficult to focus on self-development. Counselling Service presents you with a chance to polish your personality and to boost your confidence with a series of Personality Enrichment Sessions.
Session 4 : Presentation Skills
Venue : L8
Date/Day : 23rd June, 2018 / Saturday
Time : 6:30 PM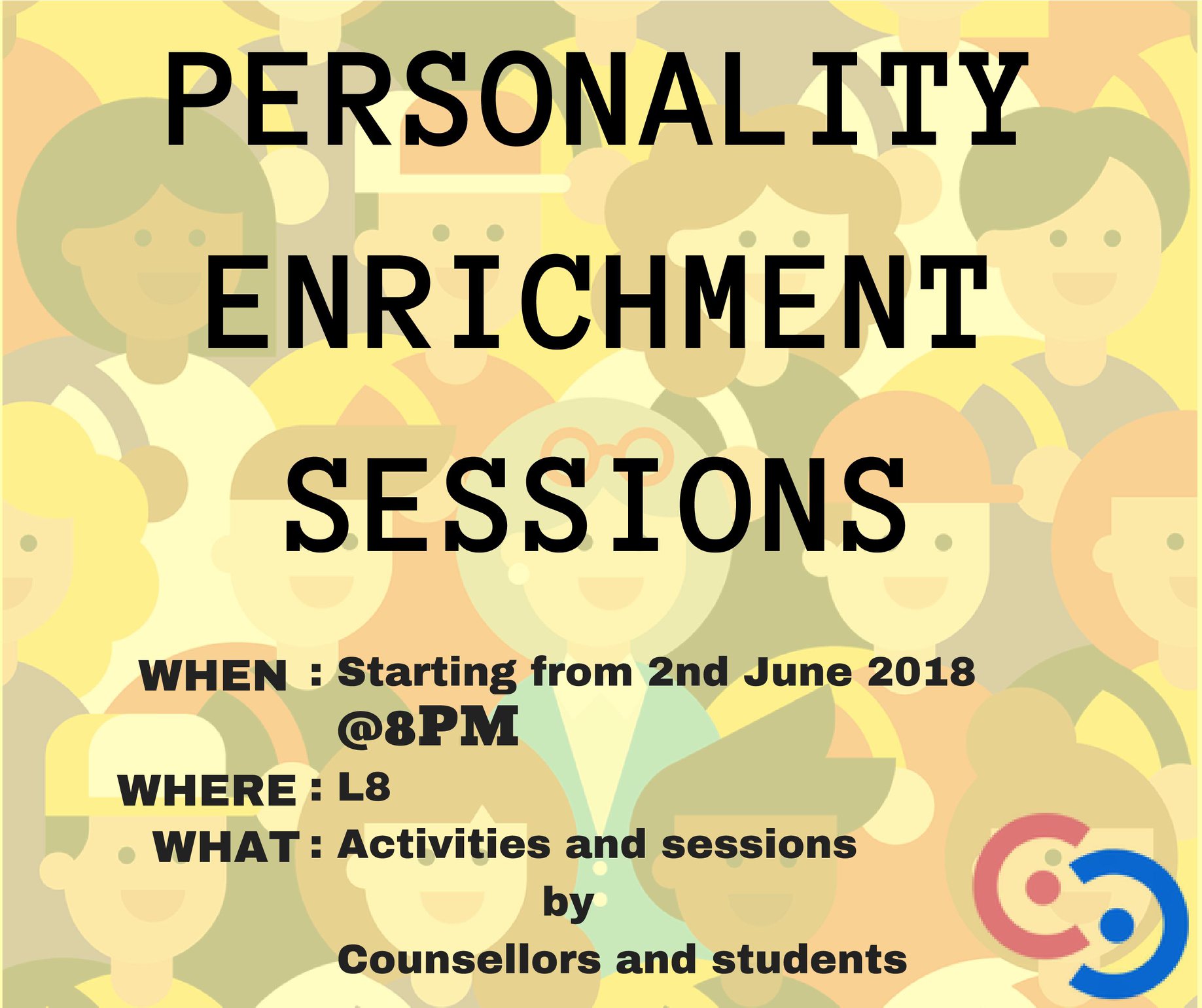 Update: The Contest has Officially ended. You can find the results on the Counselling Service FB Page.
1. The competition is open to all residents of IITK.
2. We will be using the best submissions to make posters to be put at different places around the campus, under the name of Counselling Service, with credits to the designer.
3. The poster should aim at sensitizing the community about mental health issues, removing the stigma surrounding counselling, to encourage asking for help and ALL other related issues.
4. The posters would be judged on having original and INNOVATIVE content, relatability of the content to the targeted audience, the impact they create and their presentation.
5. The size of the poster is NOT fixed. The size, therefore, can vary from A8 to A1. Content matters more.
Prizes : E-Shop coupons worth Rs. 2000
Contest Deadline : 28th June, 2018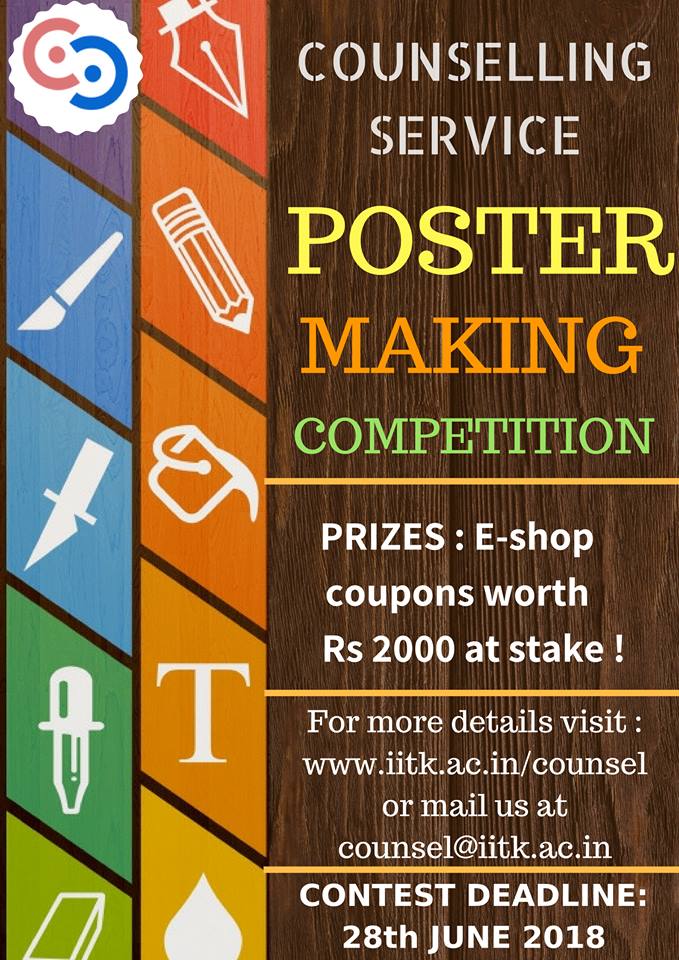 MTH102 - 11th June, 2018
PHY102 - 13th June, 2018
MSO203 - 15th June, 2018

To aid the students with the preparation for the upcoming internship season, Counselling Service organized Department-wise Intern-Gyan Sessions.
As the name suggests, seniors from respective departments gave some information and tips on how to approach the internship procedure for all profiles including core, non-core, research and off-campus internship opportunities.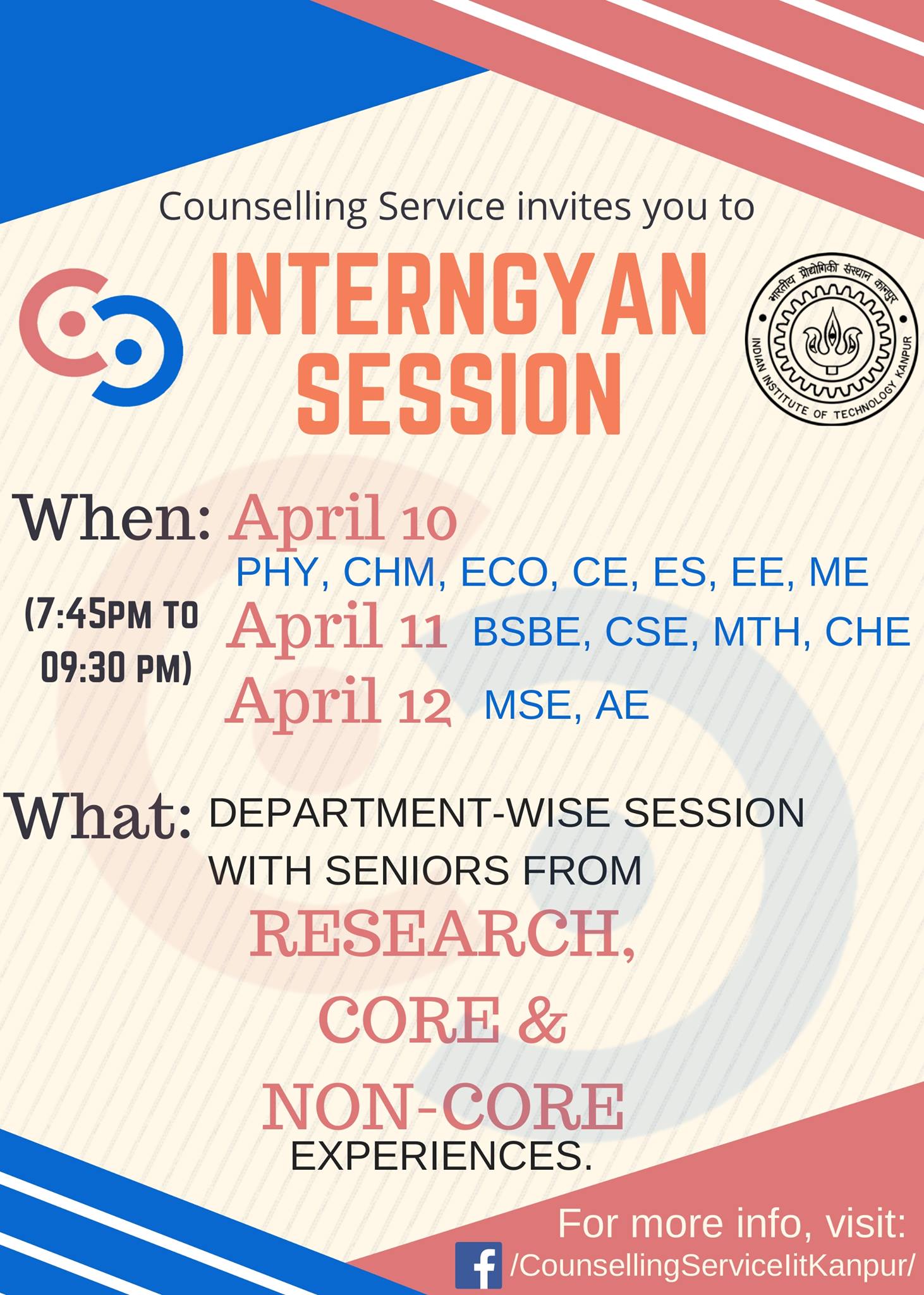 ADDRESS
Counselling Service
House No. 503
Type V, IIT Kanpur
208016

Office Timings: 11:00 AM - 7:00 PM
(Monday to Friday)
Phone: +91 512 2597784
Email: (For official procedures and information) counsel@iitk.ac.in
(For booking appointments and counselor information) counselor@iitk.ac.in