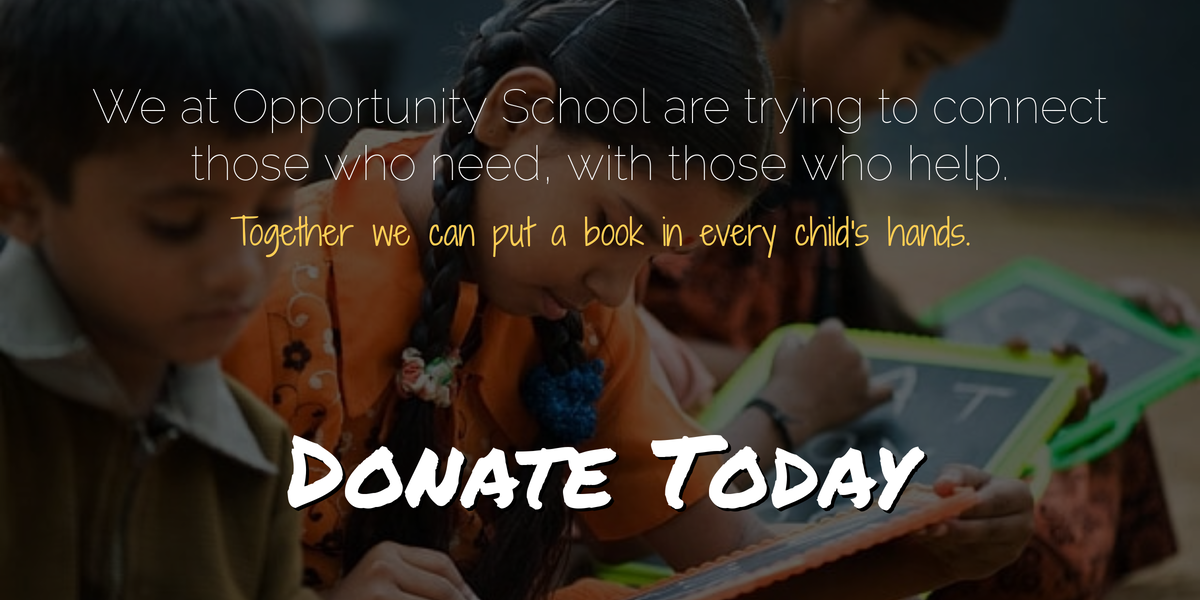 Why we need you?
The school takes a token fee of Rs 50/- per month from Primary class students and Rs 100/- per month from Junior class students. The students are provided with books and stationery free of cost. The school also provides a mid-day snack (laiyya chana, boiled chana,…) every day to all the students.
The school needs support to carry on with its mission of taking care of most of the students' educational needs.
Some areas where your donation will be a great support:
A. Nutrition for all children per year: Since these children are from lower economic group, sometimes the only nutrition they get is what the school provides.
1. One snack per day (Rs. 3 lac)
2. One Flavoured milk pack per day (Rs. 18 lac)
B. Uniform for all children per year:
1. 1 set Uniform (including sweater and shoes) per child (Rs. 1050/=)
2. Uniform per class of 35 students: (Rs. 36, 750/=)
C. Furniture:
Good quality furniture per class room of 35 students (Rs. 65,000/=)
D. Activity Classes: For children to hone their talent, we need expert teachers.
One Activity teacher per year (Rs. 60,000/=)
E. One Field trip for the entire school (Rs. 45,000/=)
F. Adopt a student:
The expenses incurred for each student per year is approximately Rs. 11,250.This includes bag and stationery, uniform, nutrition, medical aid, and field trip.
How to Donate?
Step 1: Click On Donate Now/ visit www.iitk.ac.in/dora and choose contribute
step 2: Click On Indian Institute of Technology Contributions Option
Step 3: Select The Opportunity School Option
This was online method. The method for paying by cheque or bank transfer is given below:
For NEFT/RTGS:
| | |
| --- | --- |
| Account Name | Endowment Fund Account, IIT Kanpur |
| Account Number | 10426004735 |
| Account Type | Current |
| IFSC Code | SBIN0001161 |
| Bank | State Bank of India |
| Branch | IIT Kanpur |
Cheque/Draft:
Payable to 'Endowment Fund Account, IIT Kanpur'
Please mention on the back of Cheque purpose, you wish to support.
By default, Cheque shall be credited to support 'Area of critical need'.
Please send a mail at ar_dora@iitk.ac.in with scan copy of Cheque or Cheque number with amount.
Mail your Cheque/Draft to:
Dean of Resources and Alumni
Room No. 207, Faculty Building
Indian Institute of Technology, Kanpur
Kanpur -208016 (UP), INDIA
+91- 512-6797289
dora@iitk.ac.in
Donate Now