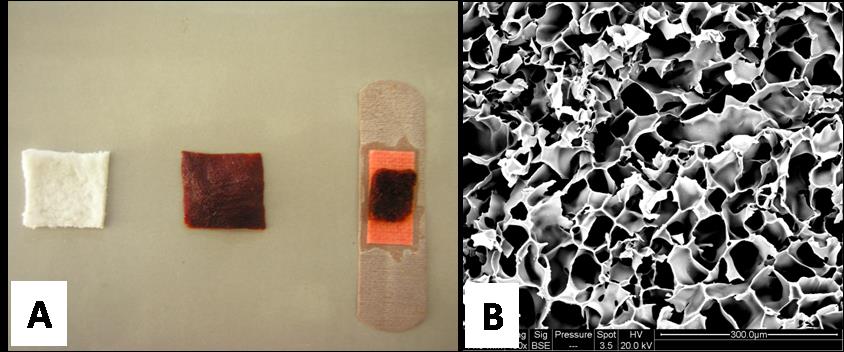 Indian Patent Applicaton No:
International Patent No. Date:
Inventors Name:
Overview:
An antiseptic polymeric wound dressing in form of an adhesive macroporous hydrogel sheet.
Key Features:
The antimicrobial hydrogel sheet will serve as a reservoir of iodine releasing iodine in a controlled manner.
The macroporous hydrogel sheets are advantageous in a manner that they have superior physical properties such as biocompatibility, softness, high absorption of body fluids, by itself.
They do not support growth of microorganism.
Applications:
Antiseptic macroporous hydrogel sheets applied to small acute wounds, burns, exudative wounds like dermabrasion, chemical peels, superficial burns, laser wounds, friction blisters including epidermolysis bullosa and ulcers.