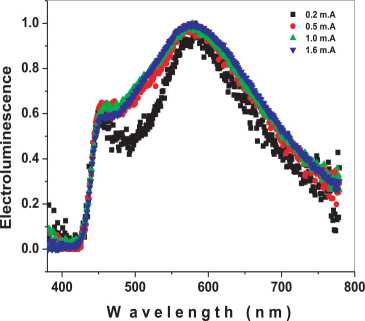 Indian Patent Applicaton No:
Inventors Name:
Mr. Samarender Singh
Mr. Qureshi Mohammad
Overview:
Method for the manufacture of a white light emitting diode.
Key Features:
White organic light-emitting diodes (OLEDs] having spectral width of approximately 260 nm in electroluminescence (EL] in a simple bilayer structure, consisting of TPD and zinc benzothiazole, without taking recourse to complex strategies such as blending and doping.
The EL is broader than the corresponding photoluminescence (PL] of both component materials and their structures.
A deconvolution of PL and EL spectra shows that as large as 60% of the broad EL emission originates from multiple exciplexes formed at the interface during electrical excitation.
Applications:
 For organic light emitting device.
 LED lighting device companies, like Philips, Osram etc