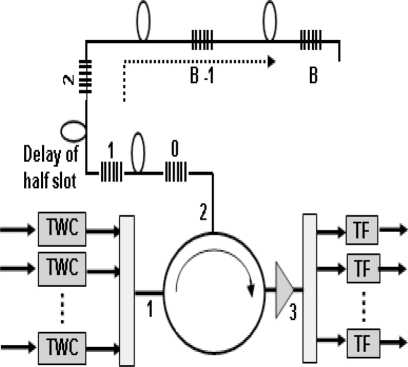 Indian Patent Applicaton No:
Inventors Name:
Mr. Rajiv Srivastava
Mr. Rajat Kumar Singh
Overview:
Design of a broadcast and select type optical packet switches, which incorporate Fiber Bragg Grating (FBG) and circulator in optical packet switch
Key Features:
A novel configuration of reflectors, circulator and AWG, and pieces of fiber to achieve the desired switching feature.
High-throughput networks required for communication of voice, images, and other data, is achieved.
The performance of the switch is enhanced by reducing power dissipation, output conflict resolution and congestion alleviation.
Applications:
Telecom Switch manufacturing.