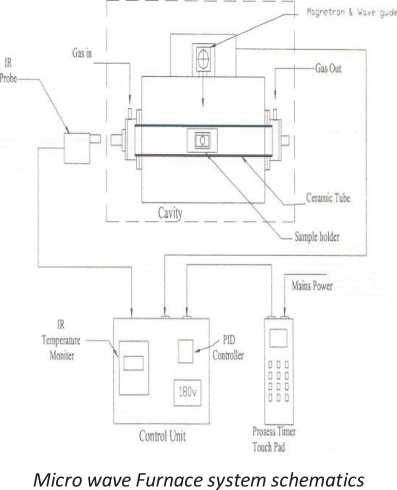 Indian Patent Applicaton No:
Overview:
A tubular microwave sintering furnace having arrangements for temperature and gas atmosphere control which offers low cost sintering and a simple flexible arrangement to precisely control the process parameters.
Key Features:
Tubular arrangement of the sintering furnace is economical and provides time efficient metallic sintering.
It enables effective heating of the sample in lower region of furnace.
It has provision for both infra-red as well as thermocouple based temperature measurement and control system for initial calibration.
Applications:
Sintering of metallic samples.