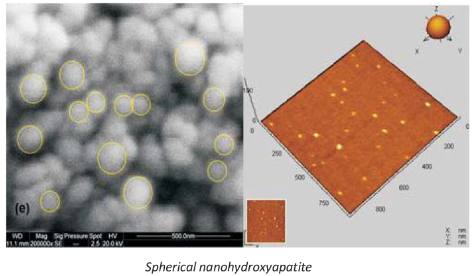 Indian Patent Applicaton No:
Inventors Name:
Dr. Kamal K. Kar
Mr. Sumit Pramanik
Overview:
Process for making a nano structured hydroxyapatite having fine pores.
Key Features:
Perfectly spherical pure nano crystalline hydroxyapatite and nanoHAp are synthesised using primary route of preparation technique.
Cheapest raw material is used [CaO].
Higher yield is obtained in the process.
Applications:
Biomedical Applications:

Bone implants
Eye implants
Drug Delivery
Dental Implant
Bio-prostheses etc