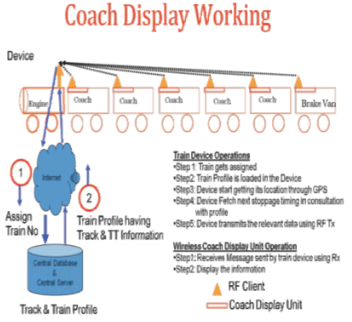 Indian Patent Applicaton No:
Overview:
System that facilitates transmission or broadcasting various media and information for automated control.
Key Features:
The invention enables communication between one or more slave nodes (passive or controlled devices) and master node (active or controlling devices) by configuring the slave node to identify the master from among several masters in a location, once slave node identifies a master it is associated till the given task is over.
The automation or control is achieved that lowers risks associated with human interventions.
The invention proposes a model that can be customized depending upon specific applications.
The communication methodology can be used to choose parameters that can be controlled to achieve the desired objective.
Applications:
Transportation and Railways.
Companies providing services/products to railways, mining companies, fleet owners.