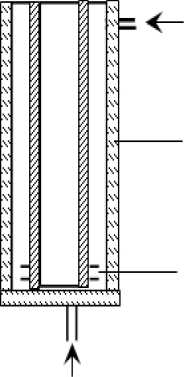 Indian Patent Applicaton No:
Overview:
This recuperative burner is designed and developed to recuperate the exhaust heat to enhance its efficiency burner with low emission level that can be used for industrial applications
Key Features:
A novel recuperative vortex LPG burner has been designed and developed indigenously in our laboratory based on concept of asymmetric vortex combustion.
Swirl is imparted to air to stabilize the flame over a wide range of operating condition.
In this burner, fuel and air are introduced separately creating a partially premixed vortex flame in the burner.
Flame stabilization particularly at high power level.
Applications:
The burner can be used combustor for running gas turbine engine, rocket engines heating, drying, etc.
It can be used for other industries like, steel, coke, metal, glass making, pottery, etc.