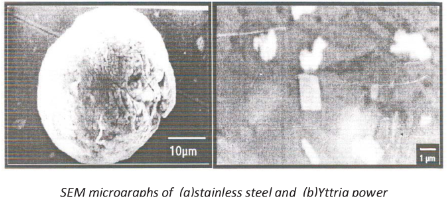 Indian Patent Applicaton No:
Overview:
A powder metallurgical process of producing a improved class of stainless steels with addition of controlled quantities of rare earth oxides additives.
Key Features:
REO-dispersed steels exhibits an increase up to 90% hardness up to 15 % as compared to conventional steels.
A novel powder stainless steel [up to 10 wt% yttria Y203) is formulated using controlled using controlled quantities of rare earth oxides in ferrite stainless steel powder with modification in solid state and supersolidus sintering.
High hardness, wear resistance as well as superior corrosion resistance.
Applications:
Automotive, chemical, and structural applications.