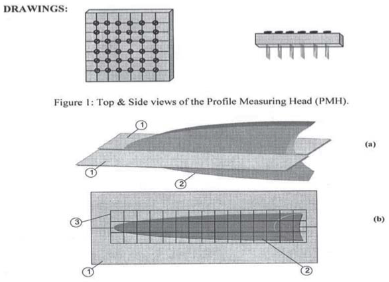 Indian Patent Applicaton No:
Overview:
A device and method for measurement of measuring a surface profile of an airfoil.
Key Features:
 It is a contact based technique which uses long arm based transducers.
 The device is fast accurate and reliable and is capable of measuring an array (ID or 2D) of points on a surface simultaneously.
Applications:
 Accurate measurement of surface profile is an important requirement in engineering/industiy (specially in Aeronautical/Aerospace).