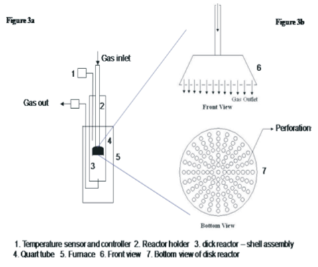 Indian Patent Applicaton No:
Inventors Name:
Overview:
Methods for synthesizing a variety of carbon micro-nano-fibers based adsorbents and/or catalytic adsorbents that are related to the specific environmental remediation.
Key Features:
Removal of recalcitrant solutes such as Pb, Hg, pesticides in industrial or agricultural effluents.
Micron-size activated carbon fibers (ACF) as substrate used to grow carbon nanofibers (CNF).
Provides especially designed and fabricated apparatus for impregnating ACF/CNF and for growing CNF by CVD.
Applications:
  Control of emissions of gaseous pollutants such as S02, and volatile organic compounds (VOC).
  Control of persistent organic pollutants, including chemical warfare agents (CWA).
  Recovery of protein and tetramycin from biofluids in pharmaceutical applications.
  De-nitrification of potable water enriched with nitrogenous ions.