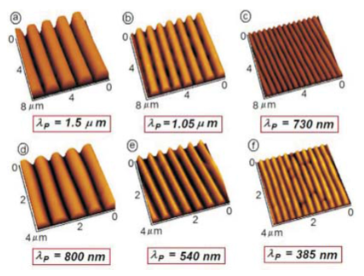 Indian Patent Applicaton No:
Inventors Name:
Apurba Lal Das
Vivek Katiyer
Rabibrata Mukherjee
Mr. Manish Kulkarni
Overview:
A process for generating miniaturized replicas of the original pattern or an object, which is easier and cheaper to fabricate.
Key Features:
Can be used to generate features which are smaller than the feature size of the original master pattern.
Miniaturize large 3-D objects in a wide range of length scales: macroscopic to sub micron.
Multiple replicas having different length scales can be simultaneously produced, in different cycles.
The initial pattern can be engraved on a planar or a curved substrate.
The miniaturization can be isotropic or anisotropic.
Applications:
In areas of nanotechnology for micro and nano fabrication.
Components of electronics, optical devices, scaffolds for tissue engineering, biological and chemical sensors, patterned   adhesives, carbon MEMS/NEMS, micro battery.