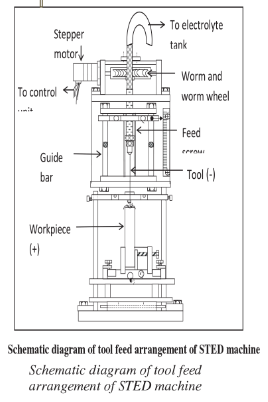 Indian Patent Applicaton No:
Inventors Name:
Dr. D.S. Bilgi
Mrs. Anjali V. Kulkarni
Mr. Aatish Chavan
Overview:
An acidified electrolyte with acid concentration of 2 wt % has been used successfully for drilling contoured holes in Nimonic super alloys at 1.00 mm per min. Machining.
Key Features:
Contoured hole profile has a close resemblance with the theoretical designed profile There is some deviation observed in the experimental profile and the analysis revealed the range of average radial deviation is from 0.125 mm to 0.305 mm.
Contoured holes improve the cooling efficiency of the turbine blades.
The use of an acidified electrolyte increases safety.
Applications:
Turbine Blades Where better mixing of the fluids is required Where more efficient heat transfer is required.