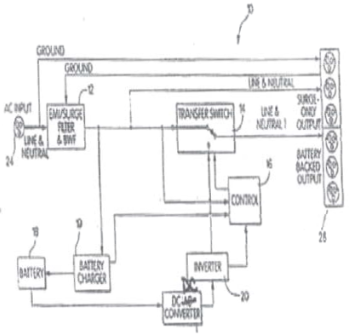 Indian Patent Applicaton No:
Inventors Name:
Mr. Pankaj Agarwal
Mr. Rajendu Choubisa
Overview:
An uninterrupted power supply system for computers, televisions and medical equipments
Key Features:
Provides a cost effective and compact power supply system with very good back-up time.
The system comprises of an AC voltage source, AC to DC convertor, DC Voltage storage, a secondary conversion circuit for providing regulated DC voltages and a feedback controller connected across the second conversion circuit for regulating DC voltages for electronic devices.
Power supply system has zero switch over time.
The circurity and hardware content is simplified.
Applications:
Household usages in appliances