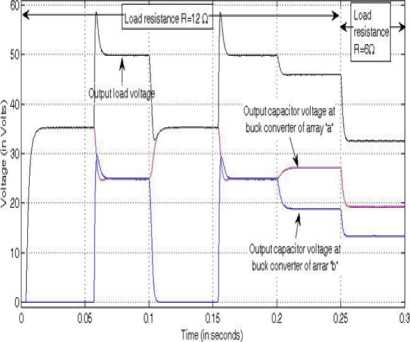 Indian Patent Applicaton No:
Overview:
A panel mounted power electronic converter interface for coupling solar photovoltaic panels in series where individual panels have dissimilar characteristics/generation.
Key Features:
A unidirectional power electronic interface module for coupling solar panels or equivalent current sources in series.
Each module comprises a cascade boost and buck converter creating a common stiff dc link.
The boost converter ensures appropriate terminal voltage across the solar photovoltaic panel. The buck converter ensures that the voltage of the common dc link is maintained constant under all conditions.
Output stages of each module, and not individual panels, are connected in series.
In-built fault protection, bypass arrangements.
Applications:
Solar photovoltaic farms, rooftop solar photovoltaic application.