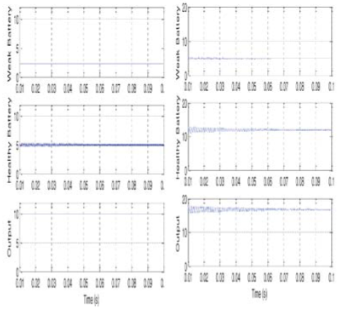 Indian Patent Applicaton No:
Overview:
A converter-control arrangement with a buck converter which ensures arbitrary power evacuation, limited by maximum capacity, from individual dc voltage sources connected in a series string.
Key Features:
A bi-directional power electronic interface module between the dc voltage source and the common wire connecting the dc voltage sources in series.
External load/sink is presented with a series connection of the output terminals of these interface modules.
Relative duration of conduction of each switch (source and load sides) decide the evacuated energy from the source.
A simple control is capable of ensuring arbitrary energy evacuation, subject to maximum capacity of the source and load, whichever is lower.
Applications:
Series connection of dc power supplies to obtain high voltage dc.
Series connection of batteries allowing both controlled charging and discharging of each battery in the string at a rate commensurate with the health and SOC of that individual battery.