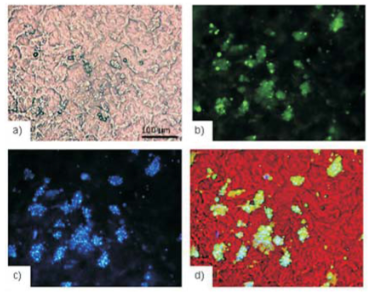 Indian Patent Applicaton No:
International Patent No. Date:
Inventors Name:
Overview:
Synthesis of biocompatible, biodegradable and phase transformable porous 3D cryogel scaffolds for tissue engineering.
Key Features:
3D Ciyogel scaffolds were prepared by cryogelation of stimuli-responsive terpolymers complexed with polyvinyl alcohol.
Biodegradability of the cryogel scaffold was designed to be dependent on the degradation of the polymeric matrix in presence of a monosaccharide.
Cryogelation process endows porosity to the phase transformable cryogels thus making them relevant materials for cell culture.
Applications:
The phase transformable cryogels can be used to culture cells for use in a wide variety of applications, including, but not limited to, tissue repair or engineering.