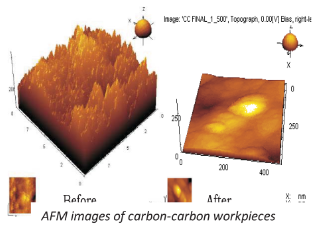 Indian Patent Applicaton No:
Inventors Name:
Mr. Piyushkumar Bipinchandra Tailor
Overview:
Novel viscoelastic media for a nano-finishing of materials through abrasive flow machining process.
Key Features:
The media is viscoelastic in nature.
The machining of heterogeneous material is carried out at nanoscale.
The new media has only three ingredients i.e., viscoelastic carrier(s), abrasive(s) and oil(s] that contributes to low cost and easy to customize.
The fabrication method is easy, fast, safe and environment friendly.
The media is useful for all types of existing abrasive flow machining processes.
Applications:
Grinding, deburring, radiusing, leveling of surface, polishing, etc. on flat/contour/3D edge(s) features both on internal and external surfaces(s).