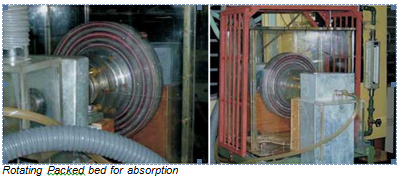 Indian Patent Applicaton No:
Inventors Name:
Overview:
Leads to size reduction 50 times conventional distillation and absorptions column resulting in lower capital and running costs.
Key Features:
It employs a rotating packed bed.
The packing is split into annular rings.
Enhance the overall mass transfer coefficient by about 20-50 times.
Also Known as HIGEE one of the enabling technology for high process.
Applications:
For carrying distillation and absorption in chemical industries.