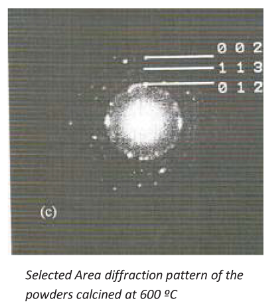 Indian Patent Applicaton No:
Inventors Name:
Mr. Mukesh Roy
Mr. Prem Prakash
Overview:
A low temperature synthesis of nanoparticles of ferroelectric Nd-doped bismuth titanate using a simple chemical route.
Key Features:
Lowering of synthesis temperature.
Ferroelectric nature of the nanoparticles.
Simplicity of ingredients and the synthesis process yielding good quality ferroelectric nanosized BNdT material.
Applications:
In the areas of microelectronics, as in fabrication of electronics devices, sensors, detectors and actuators etc.