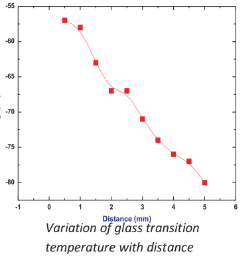 Indian Patent Applicaton No:
Inventors Name:
Mr. Ahankari Sandeep Sureshrao
Overview:
A novel functionally graded polymer[s)/polymeric nanocomposite [s] [FGP(S)/FGPNC(sJ] having a variation of glass transition temperature including other.
Key Features:
Large scale gradation of FGMs is possible.
Can be used for wide range of temperatures.
The gradation of nanocomposites comprises a varying particles size and volume fraction of nanoparticles(s) and processing oil(s) in rectangular and cylindrical and other complex geometries.
High strength to weight ratio properties, exceptional temperature and corrosion resistance, high fatigue strength, excellent impact resistance and many enhanced properties are achieved.
Applications:
Applications, viz., automobile, aircraft, space craft, sports, etc.
Various types of composite materials can be obtained, i.e., polymer matrix including thermoplastic and thermosetting, ceramic matrix, etc.