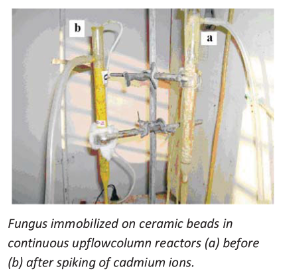 Indian Patent Applicaton No:
Inventors Name:
Mr. Debasis Chaira
Mr. Prem Prakash
Overview:
Nanocrystalline titanium carbide (TiC) powders are synthesized from corresponding elemental constituent powders by reaction milling in a specially designed dual drive planetary mill at room temperature with any prior and post heat treatment.Conventionally, titanium carbide powder is prepared by high temperature carbothermic reduction of titanium oxide by carbon powders and involves high energy requirements.
Key Features:
Percentage yield of titanium carbide is significantly more in lesser milling time.
Room temperature synthesis (no external heating source is required].
Ultra-fine nanostructured powders can be prepared, (<10 micron).
No atmosphere control during synthesis is required.
Process is economical, time efficient and scalable.
This synthesis process eco-friendly.
Applications:
 The material is extremely hard and can be used as good coating material for scratch proof and wear resistant coatings.
 Potential coating material for coatings on tungsten carbide cutting tools.