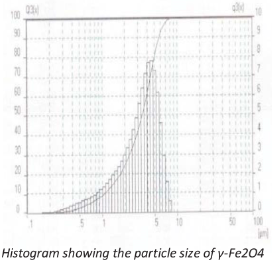 Indian Patent Applicaton No:
Inventors Name:
Ranjan Kumar Shahu
M. Qureshi
J.prasanna
Manju Lata Rao
Overview:
A line based image matching method for retrieving a model image indexed by similar shape describers to a query image from an image database indexed by line based shape describers.
Key Features:
Technologically important gamma Fe203 is prepared by a furnace less, one step process, employing microwaves in unison with the principle of self catalyzed combustion reaction.
The novel method emphasizes the selective isolation of the gamma phase against the alpha phase by a judicious choice of the reactant mixture and control of processing conditions.
Successful doping of Co ions in gamma Iron oxide is also achieved up to 10% with indication of no impurity phase.
The method uses microwave radiation and inorganic precursors accompanied by the rapidness of the product formation which modifies the surface and magnetization properties.
Applications:
Useful for magnetic recording and storage industry.
Biomedical applications such as malignant hyperthermia treatments.