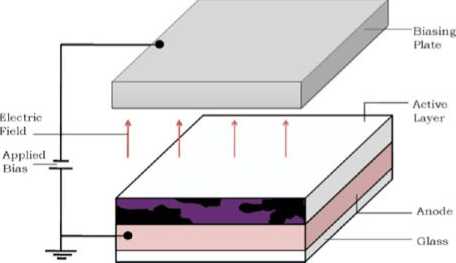 Indian Patent Applicaton No:
Overview:
Annealing of the active layer during its formation by the solvent drying step in the presence of electric field is able to enhance efficiency of the bulk-heterojunction based polymer solar cells.
Key Features:
The active layer in polymer based organic solar cells are formed by wet processing where the solvent is removed by annealing after coating a solution of the active layer.
An application of an electric field during the solvent drying step significantly improves the performance of the subsequent solar cells fabricated with those layers.
Applications:
Fabrication of higher efficiency polymer based solar cells.
No extra process time needed to incorporate this annealing step in regular bulk-heterojunction solar cell fabrication.
Negligible energy consumed in incorporating this inventive step during regular device process.