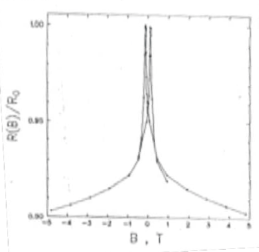 Indian Patent Applicaton No:
Inventors Name:
Mr. Samarender Singh
Mr. Qureshi Mohammad
Overview:
Magnetic Cr02 polymer Compsition blend for use in magnetic storage devices, such as in the audio and video tapes as magnetic read heads, magnetic field probes, or current voltage sensors in electrical devices and the process for the preparation of the same to provide a matrix for magnetic fillers.
Key Features:
A magneto resistive Cr02 alloy composite blend comprising 90-95% by weight of the polymer preferably low density polyethylene, 5-10% by weight of magnetic filler preferably Cr02 and 2-4% by weight of an additive.
Prepared by the process of mixing the said polymer and heating at a temperature of 95-1000C to obtain a blender melt.
The blend is casted between two metal  plates to obtain sheets of magneticpolymer by applying uniaxial pressure.
Applications:
For magneto resistive applications, to provide suitable magnetic core in CRT tube application in the place ofy Fe203
Magnetic Recording Industry.