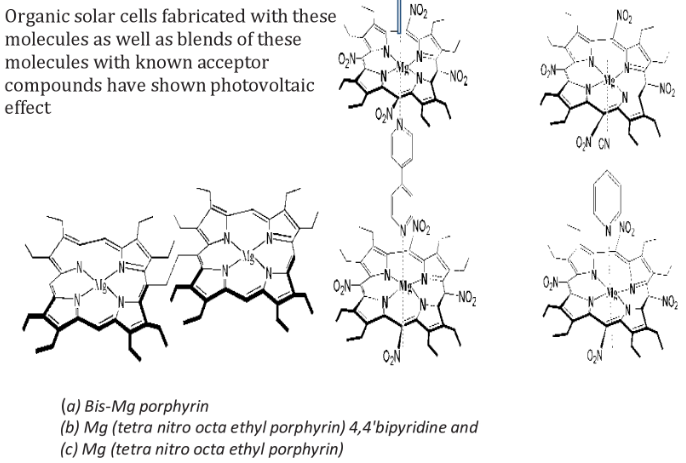 Indian Patent Applicaton No:
Inventors Name:
Mr. Arvind Singh
Mr. S. K. Asif Iqbal
Overview:
New molecules of magnesium inserted porphyrin compounds have been synthesized and solar cells fabricated from them show photovoltaic responses.
Key Features:
Three magnesium inserted porphyrin molecules whose structures are shown above were fabricated.
Organic solar cells fabricated with these molecules as well as blends of these molecules with known acceptor compounds have shown photovoltaic effect.
Applications:
The molecules can find application in building organic solar cells.
Photodetectors of specific wavelength of detection may be fabricated from these molecules.