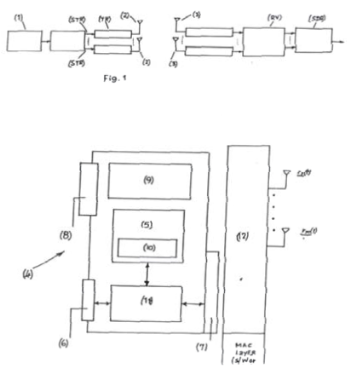 Indian Patent Applicaton No:
Overview:
Telecommunication (High Data rate Wireless Communication)
Key Features:
The patent aims at providing improved timing estimator and method for estimating accurate symbol timing for the decoding process with low implementation complexity usually present in the processes currently used in the industry.
Symbol rate herein refers to the digital signals generated by transmitter in Digital Communications.
The patent provides a symbol timing estimator that works with only two samples per symbol thus achieving a significant reduction on the computational and hardware complexity of Multiple-input-multiple-output (MIMO) system
Applications:
Mobile Wireless communications.
Telecom Companies involved in the Design and development of mobile phones, especially cellular or short range wireless communication systems.