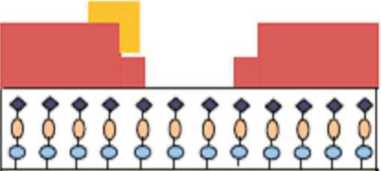 Indian Patent Applicaton No:
Overview:
Method for large scale manufacturing of single devices as well as arrays of sensors of application specific designs
Key Features:
The double lithographic technique, using photoresist as the material, is used to create a "two step" reservoir in a non-flow EIS device.
The two step design - this design provides a better protection of the dielectric layer from the vapor deposited metal electrode.
This enables a reliable fabrication of the electrode which is the critical component.
The process fits into the semiconductor manufacturability processing scheme.
Applications:
The device is a miniaturized pH meter capable of handling small volumes (~ microliters).
It has applications in companies that need analytical testing/detection: Pharmaceutical/biomedical, Chemical Process, Food/Beverage and Environmental Testing companies.