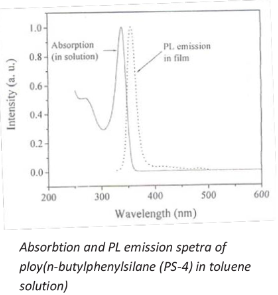 Indian Patent Applicaton No:
Inventors Name:
Ms. Asha Sharma
Dr. ShuSeki
Overview:
Organic room temperature UV emiting device which also emit white light.
Key Features:
Fabrication of organic LEDs is done by Si chain backbone polymers with organic side groups
UV emission from polysilanes is converted to visible emission and white light for flat panel display and home lighting respectively
Organic LEDs offer various advantages over inorganic LEDs: easy processability,large area devices, flexible if made on plastic surface, high efficiency, large viewing angle and high brightness
The challenge is to get room temperature UV, NUV emission from LEDs made of these material.
Applications:
Industries involved in making "Information Displays" & "Lighting".