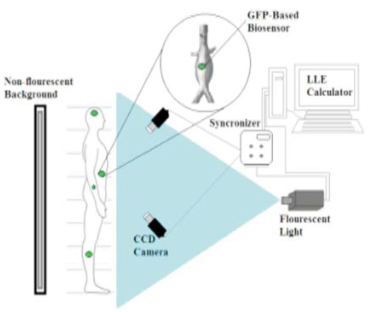 Indian Patent Applicaton No:
Inventors Name:
Mr. Abhinav Parashar
Mr. Manoj Sharma
Mr. Rahul Singh
Overview:
A medical device that monitors physiological flows in the human body with the goal of identifying vascular deformation in blood vessels
Key Features:
It includes an imaging device for the identification of vascular deformation of blood vessels in a human subject.
A 2-camera particle tracking module determines three instantaneous velocity components of biosensors introduced in the blood vessel.
Includes a flow statistics calculation module that quantifies the extent of chaos in the moving fluid. The numerical data thus obtained quantifies the degree of vascular deformation.
A low cost device for vascular deformation that eliminates the need of costly MR1 & CT scans.
The quantity of contrast agent to be provided is small when compared to MRI and CT based angiography.
Practically non-invasive and uses inexpensive white light.
Chaotic indicators scale with wall deformation and serve as a numerical count for the appearance of an aneurysm.
Applications:
Industrial Applications in Bio medical, Healthcare automation, medical equipment.