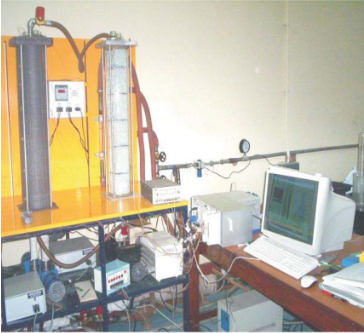 Indian Patent Applicaton No:
Overview:
Facilitates fractionation gas mixtures into products of high purity like air into oxygen and nitrogen.
Key Features:
A moving-port system was invented which can be used to inject or withdraw gas or liquid into fixed bed of granular material.
The device helps realization of moving-bed of solids in fixed beds.
A process pressure swing cycles were proposed which yields sharp separation, of fluid mixtures and carry out reactive separations.
Applications:
For separation of gas and liquid mixtures into pure products.
For carrying out reactive separations.