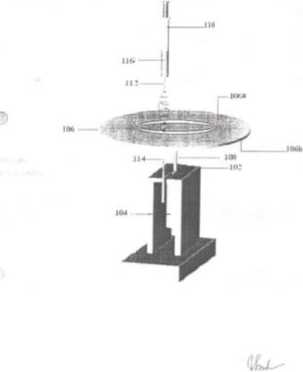 Indian Patent Applicaton No:
Inventors Name:
Mr. Amit Nandan
Mr. Riju Mohan Singhal
Overview:
A method and apparatus for electrospinning to produce aligned and crossed nanofibers.
Key Features:
A simple and efficient method of determining the optimal speed for nanofiber alignment.
Stainless steel pin is used as antielectrode coupled with lateral surface of a rotating wooden disc as substrate.
Unique set up that is a modification of the electrospining technique for the production of aligned nanofibers.
Applications:
Fabrication of filtration systems.
Wound healing and
other biomedical applications.