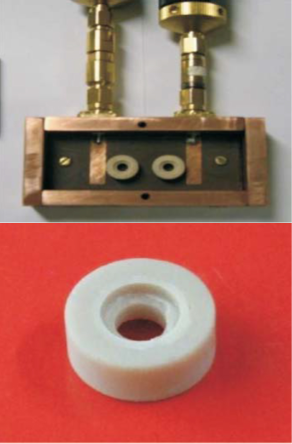 Indian Patent Applicaton No:
Inventors Name:
Mr. Kumar Vaibhav Srivastava
Mr. Vishwa V. Mishra
Overview:
Improved dielectric resonators wherein the spurious frequency modes are highly subsided.
Key Features:
The modified ring DR provides a design for a dielectric resonator which provides 6% in absolute terms and 12-15% in comparative values improved mode separation as compared with the conventional devices.
The modified ring DR shows no deterioration Q-factor of fundamental mode as compared to a conventional ring DR in MIC environment.
The filling factor of the interfering modes does not influence the modified ring resonator for various thickness of the substrate.
The modified ring DR exhibits much lower degradation of mode separation than the conventional ring resonator while tuning.
The modified ring DR offers veratility in choosing the substrate thickness.
Applications:
Communications electronics, specially in microwave telecom systems for satellite telecom as well as terrestrial links and cellular mobile handsets