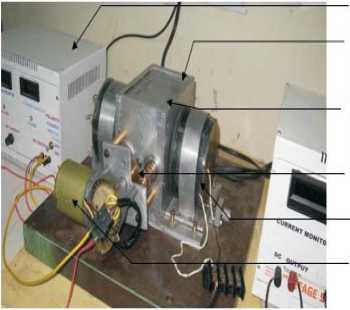 Indian Patent Applicaton No:
Inventors Name:
Mr. Sunil Jha
Mr. Sandeep Nair
Overview:
A device for magnetic abrasive finishing of multiple workpieces and magnetic abrasive finishing process (MAF).
Key Features:
It is based on the electro-magnetic behavior of magnetic abrasive particles.
In MAF, the magnetic abrasive particles align themselves along the magnetic lines of force forming a flexible magnetic abrasive brush (FMAB).
The active magnetic particles trapped between the FMAB and workpiece surface create micro indentation on the workpiece surface and remove material.
MAF is based on the magnetization property of ferromagnetic iron and the machining property of the abrasive used.
Multiple shafts can be finished simultaneously to the same level using this process.
Applications:
Finishing of bearings, precision automotive components, ultra high speed shafts used for ciyogenic applications and artificial hip joints made of oxide ceramic and cobalt alloy components.