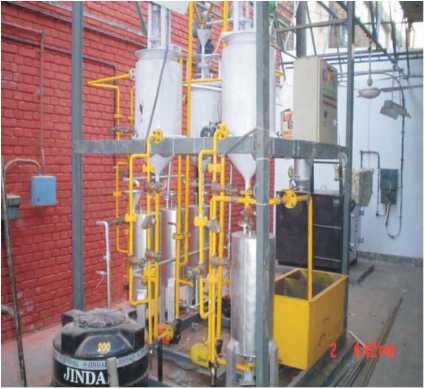 Indian Patent Applicaton No:
Inventors Name:
Overview:
The biodiesel plant is designed and developed with suitability for rural areas application, where biodiesel can be manufactured on-site for  utilization, enabling major cost cutting.
Key Features:
The plant is capable to produce biodiesel from different types of edible and non-edible vegetable oils and animal fats.
The design yields very good quantities of ASTM grade bio-diesel.
The design enable smooth operation even in case of any blockage of any line / vessel pipeline.
Wastage of raw material is minimal and the bi-products can be segregated separately.
Applications:
 Biodiesel production for rural areas.
 Petroleum companies.