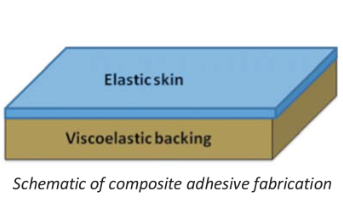 Indian Patent Applicaton No:
International Patent No. Date:
Overview:
This is the first attempt in creation of a pressure-sensitive adhesive that has the adhesion strength of commonly used visco-elastic adhesives, but higher structural integrity of elastic surfaces allowing its clean separation, anti-fouling and re-usability characteristics.
Key Features:
Present solution provides a reusable and anti-fouling adhesive compared to viscoelastic pressure sensitive adhesives (PAS) present in the market currently.
Owing to its reusability, the proposed formulation is environment friendly, Green solution.
Does not leave residue and stains on surfaces after its removal.
This will also provide making of antifouling coatings and easy clean surfaces compared to present adhesives.
This has potential in adhesive, paint and coating industries.
Applications:
This adhesive has the potential for reusable pressure sensitive adhesive development.
The adhesive can be used for antifouling coating.
In medical devices such as ECG device, wound care device etc.