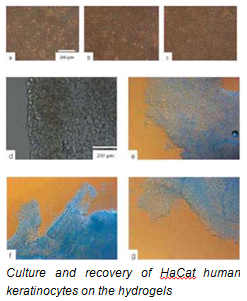 Indian Patent Applicaton No:
International Patent No. Date:
Inventors Name:
Overview:
Synthesis and optimization of bio compatible and biodegradable stimuli-responsive polymers for cell sheet production.
Key Features:
Stimuli-responsive terpolymers complexed with polyvinyl alcohol were synthesized and were designed to be responsive at physiological pH by incorporation of acrylate moiety.
In the presence of a monosaccharide, the polymer is dissolved and cell sheets are harvested.
Applications:
The invention can be used for cell sheet applications.