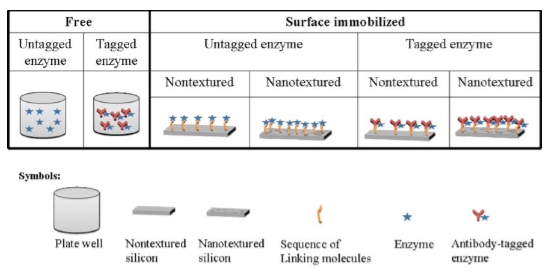 Indian Patent Applicaton No:
Inventors Name:
Overview:
A process for partial recovery of the loss of enzyme by surface immobilization using nanotextured surfaces.
Key Features:
Reuse of enzymes (which are costly raw materials).
Bio sensors obtained with this process have improved sensitivity.
The method limits the performance loss of the bio molecules.
Applications:
Enzymatic applications -enzymatic based sensors, enzymatic based reactors.
Method to mitigate loss of functionality.