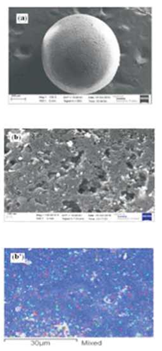 Indian Patent Applicaton No:
Overview:
Method to prepare multi-functional carbon based micro-nanoadsorbents having improved simultaneous adsorption capacity for different contaminants in wastewater.
Key Features:
A simple, economically viable method is experimentally demonstrated to develop polymeric spherical beads of uniform size [~1 mm).
Such prepared multi-functional micro-nanoadsorbents have shown remarkably high metals loading, and consequently large removal capacity for a number of contaminants in water, for example, arsenic, fluoride ions, and also, Vitamin B-12, which is found in pharmaceutical effluents.
These beads may be milled to produce nano particles ~ 100 nm.
Applications:
Industrial Applications dealing with the manufacturing of water filters and purifiers.