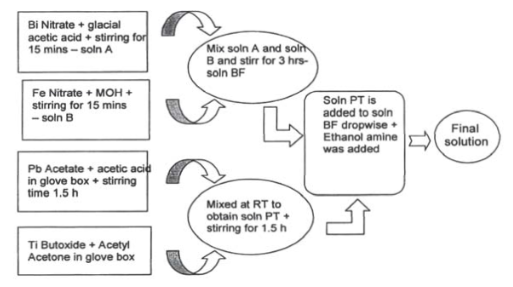 Indian Patent Applicaton No:
Inventors Name:
Overview:
This invention demonstrates the existence of very large ferroelectric polarization and dielectric constant in a polycrystallinefilm of 0.70BiFe03- 0.30PbTi03 through precise control of various process parameters during thin films growth.
Key Features:
Ceremic bodies of this composition fragment on passing through the Curie point after sintering due to unusually large tetragonality.
Bulk ceramic specimens fragment show extremely high room temperature remnant polarization and dielectric constant.
Applications:
Applications in industries engaged in fabricating high temperature ferroelectric/piezoelectric sensors and actuators.